Rooflights and interior walk-on panels with added safety features are proving popular with architects who also want the flexibility of bespoke design options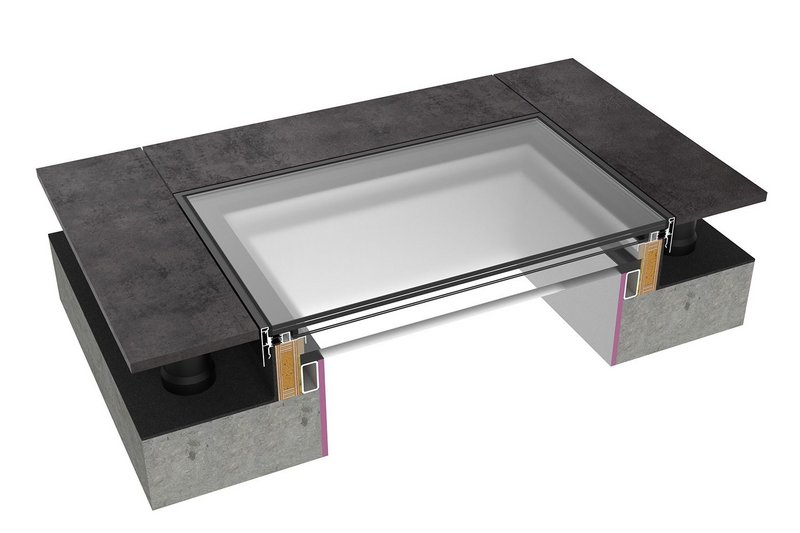 Sunsquare interior walk-on glass floorlights harness the latest glass technology, have a unique internal fire frame and are designed to fit flush to maintain the full function of the floor while the space below is illuminated.
As more building designers look to combine the benefits of natural light with ultimate safety, fire-rated skylights and interior walk-on panels are becoming increasingly popular.
'Safety and fire protection are top of the list for architects,' says Justin Seldis, managing director at skylight specialist Sunsquare.
'Our skylights are the safest in the world and we provide fire-rated models in all shapes and sizes, even multi pane versions.' Alongside safety, this gives specifiers flexibility of design.
Sunquare provides 30- and 60-minute fire-rated glass, which is proven through rigorous testing to provide protection from heat and fire for those periods of time.
The glass sits on a subframe below the skylight, completely out of sight. 'To the naked eye, you can't tell the difference,' says Seldis, 'but it ticks all the boxes for building control.'
It is not only flat panels that can be fire-rated. Sunsquare is currently working on a project that has a glass box where the sides need to be fire-proof to protect the neighbouring property. Because all its work is bespoke, the possibilities are endless.
Sunsquare is the only skylight company in the world to hold a BSI Kitemark for quality and safety.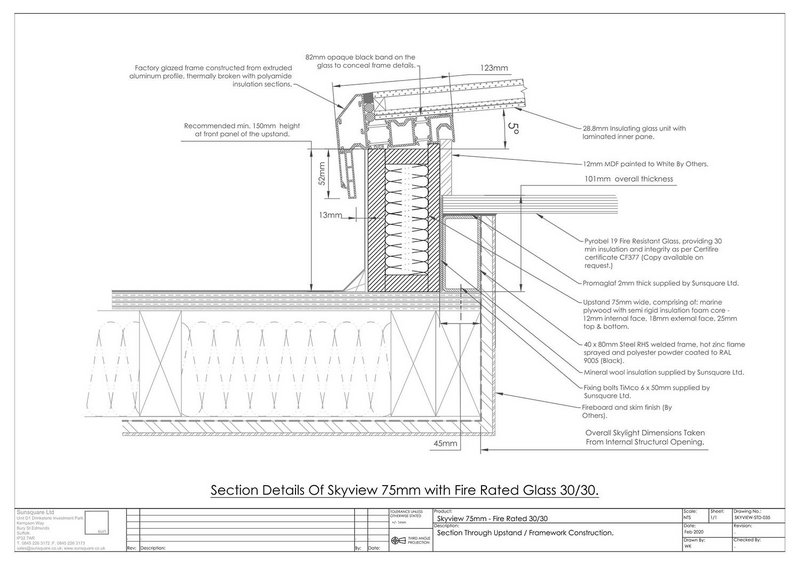 Sunsquare: Section details of Skyview 75mm rooflight with fire-rated glass 30/30.
For more information and technical support, visit sunsquare.co.uk
Contact:
01284 846596
---