A look at the challenges faced by architects when specifying door closers for different types of projects while retaining the aesthetics of an interior
The concealed door closer has long been the designer's choice when it comes to retaining the aesthetics of an interior, but the benefits of concealment extend far beyond those of retaining the designer's vision for a clean appearance, unhindered by functional mechanical devices.
Modern jamb-mounted door closers match the performance of their surface mounted counterparts whilst delivering a host of additional, very desirable benefits which enhance the safety, comfort and convenience of every project.
Jamb-mounted door closers, such as Samuel Heath's Powermatic, are completely invisible when the door is closed. Fitting neatly between the door and frame, they are also particularly unobtrusive when the door is open, presenting little more visible surfaces than a door hinge.
The many benefits of the jamb-mounted, concealed door closer become clearer when one considers the challenges faced by architects when specifying for different types of project.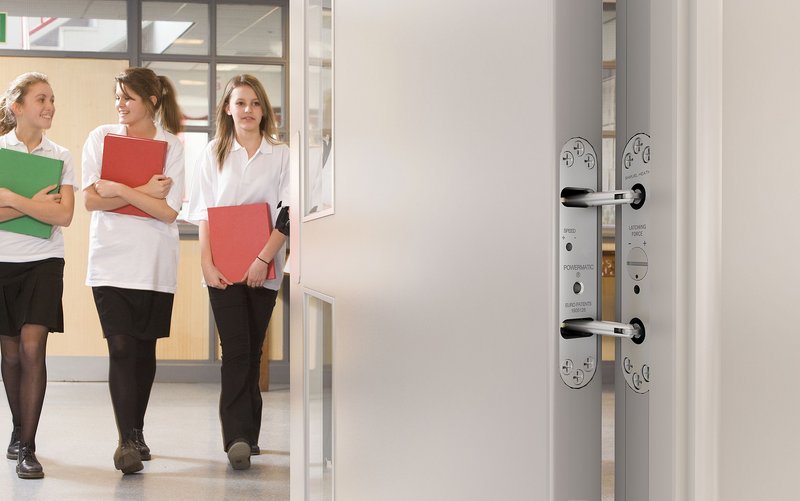 Education
The risk of a door closer being damaged is particularly high in most educational establishments. The protruding arms and control boxes that are so evident with surface-mounted door closers can present a very tempting target for the would-be vandal or prankster.
The costs of repair and replacement can easily extend beyond replacing the door closer and a damaged door closer can render the door useless, which is particularly dangerous in the case of a fire.
Powermatic concealed door closers remove much of the temptation and opportunity for vandalism, potentially reducing costs and enhancing the comfort and safety of a building's occupants.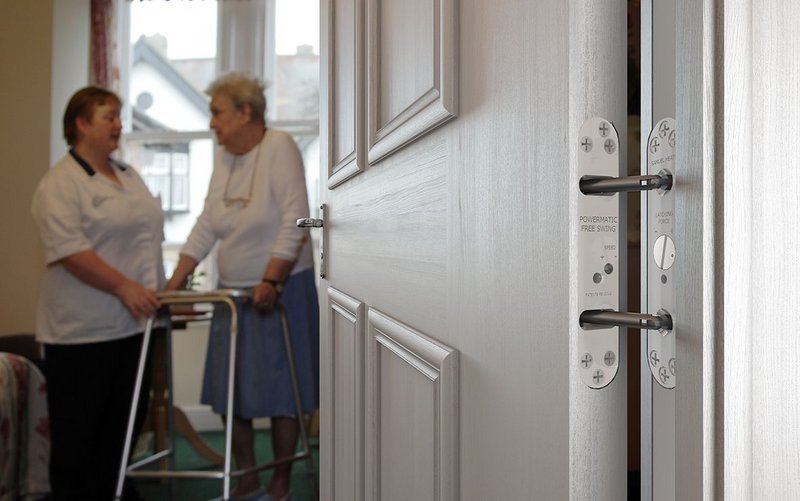 Health and care
Powermatic door closers are ideal for anti-ligature situations; concealment reduces the temptation and opportunity for the closer to be used as a point of ligature, but the door closer can also be mounted within 300mm of the bottom of the door, a height from which ligature is considered highly unlikely.
The door closers also contribute to hygiene and cleanliness, with minimal surfaces presented to attract detritus and a low mounting height (normally no higher than the centre point of the door) making cleaning and inspection regimes easy and effective.
The benefits of better-looking interiors are well-recognised in the health sector, particularly in psychiatric care, elderly care and secure accommodation.
Obvious mechanical devices, such as surface-mounted door closers, can create an institutionalised, functional atmosphere, which is less conducive towards the well-being and recovery of patients and residents.
Hidden from view, the concealed door closer poses no such issues, helping to create a more pleasant, comfortable and welcoming environment.
Hotels
Enhanced aesthetics are probably the main reason that architects and designers specify concealed door closers for hotel applications. However, as with any building that is open to the public on a regular basis, hotels are, to varying degrees, subject to many of the health, safety and well-being considerations mentioned above.
In addition, tests undertaken for architects have shown that Powermatic offers some advantages in retaining a guest room door's sound insulation properties. The absence of protruding mechanical control arms and surface mounted boxes also means that the door closer provides an ideal solution in situations where door clearance is restricted, such as with 90° reveals.
Commercial
In the commercial world, in addition to enhanced aesthetics, Powermatic door closers are particularly favoured by designers and their clients in raised floor situations where floor mounted door closing devices can be costly to procure and install.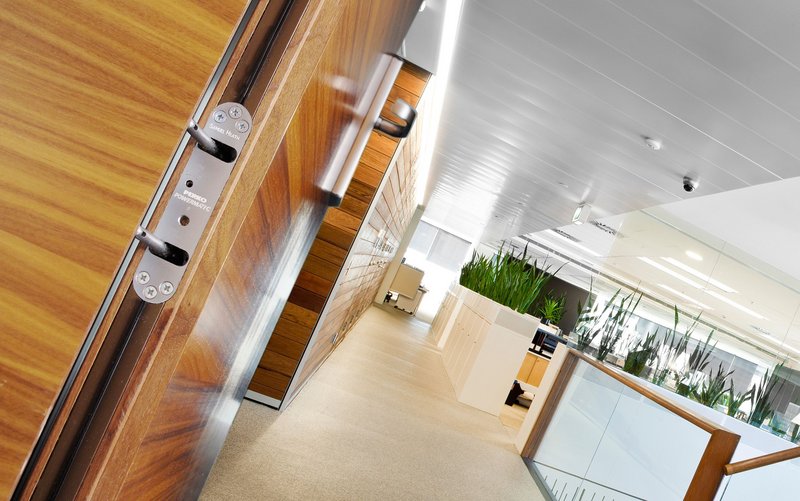 Housing
As with educational establishments and other public buildings, the risk of damage through vandalism is ever-present in private and social housing developments.
Opting for Powermatic door closers in housing projects, particularly homes in multiple occupation, apartments and flats, offers significant benefits in costs, convenience and safety, both to those responsible for the maintenance and upkeep of properties as well as for the residents themselves.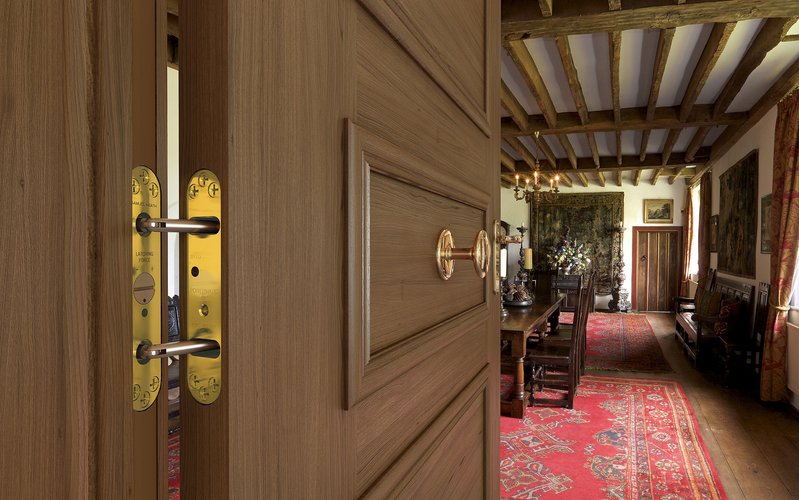 Heritage and refurbishment
Powermatic lends itself particularly well to heritage and refurbishment projects where modern fire safety and convenience features need to be introduced, but where the retention of important, often historically significant, features and finishes is vital.
The door closer can also be easily incorporated in doors with shaped heads and obviates the need for the expensive and damaging excavation required for the installation of floor-mounted closers.
Concealed door closers such as Powermatic deliver benefits beyond quantifiable performance. Considering the needs of clients and the building's occupants is key to maximising these additional benefits.
---