Jan-Carlos Kucharek mulls Brexit enjoys some European-connected outtakes
The joy of working in architectural journalism rather than the profession, aside from the odd pop-up, is how quickly, from writing to layout to printing, you see the fruits of your labour; rather than wading through the protracted process of mud-mired construction. Of course that joy is more fleeting too; we might be priming twitter on a daily basis, but 140 characters evaporate into the ether almost as soon as they are typed; for us then, no real testimony of our having been there, no physical mark on the landscape.
This month, the pain has been doubly acute, as time itself even steals that journalistic edge. With the print version of this leader going to press 10 days before the EU referendum, the printing process suddenly took on the glacial lag of the construction. I was aware of my reliance on contractors, my message was muddled in the possible delays of manufacture of the printed word. Words here were impotent; with not a single voting paper yet marked, history was ahead of me and this leader became no more than a vain appeal for an extension of time.
Ah, the benefit of hindsight. I took the punt at the end of my PIP print leader, above, that, 'just like architect Patrick Abercrombie did when he created his post-war London Plan, where new thinking arose from the ruins of the old we voted to be more than this severed isle and to stay in the Union'. Turns out I was wrong by a crucial 4% on remaining, but maybe not about the 'new thinking'. I'm 100% sure there's going to be a lot of that in the coming weeks and months – and not all of it positive.
---
Jan-Carlos Kucharek enjoys this month's out-takes
PLUMB LINE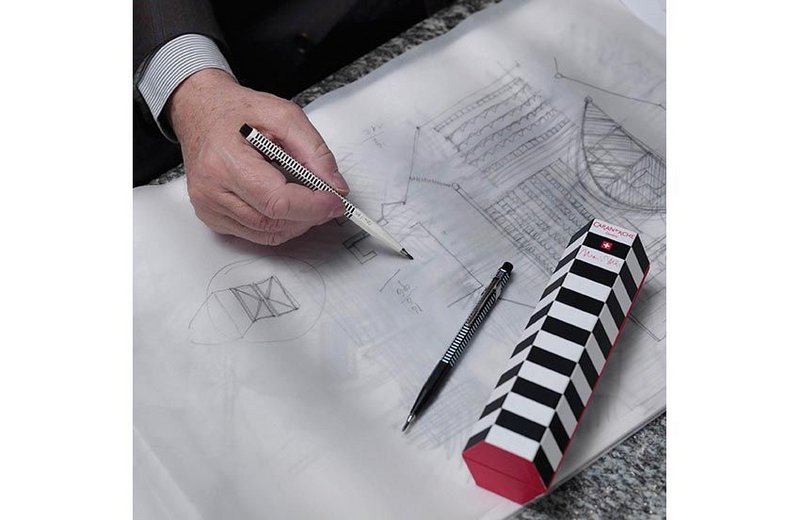 'The moving finger writes; and having writ, moves on…' Omar Khayyam's words have inspired generations of writers and artists to make their mark – though architects did it with better pens! Not for He the humble pencil; no crisp delineation should be marred by a blunted nib, and so we got the clutch pencil. Even this is destined to fade in the shadow of Mario Botta's Fixpencil by Caran d'Ache. See how the maestro's lifelong fascination with platonic solids are played out in forms of the pencil and case. And its monochromatic geometry: as timeless and sure as the columns of Orvieto's Duomo that guide the eye to Fra Angelico's gaudy daubs…
---
DORMA IN A TEA CUP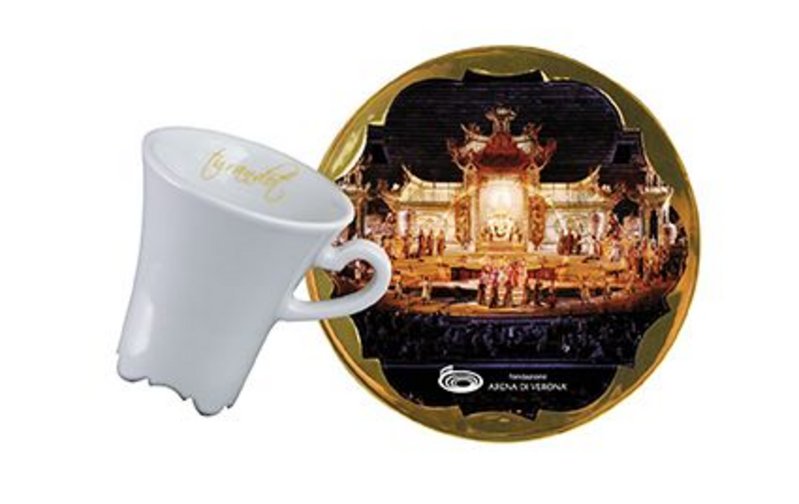 PIP nearly dropped its Sports Direct mug when this popped into its inbox. Celebrating 90 years since the first performance of Turandot at Milan's La Scala, Verona Opera Festival has asked film-maker Franco Zeffirelli to direct its version of Puccini's work. To mark the stage set's Oberammergau-like proportions, the venue's shop will sell the whole thing squeezed onto a teeny espresso cup and saucer. You might not recognise the show's now gnat-sized leading lady, though the glinting gold rim might compensate; but using what looks like digital transfer techniques, a Renaissance fresco it ain't. If Puccini isn't having a caffeine frenzy over this, he sure should be.
---
BOULLÉE-INN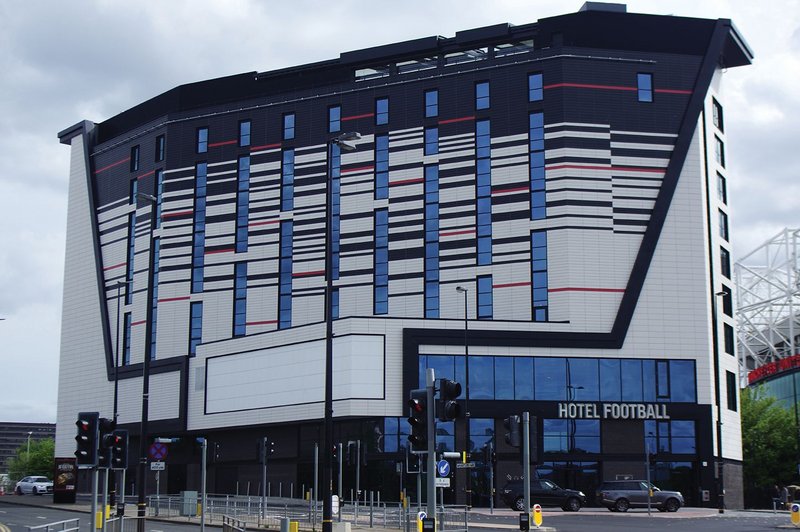 I mean, who associates an opera with a cup? Oops – who's flying into Leicester City stadium to help hand over the Premier League Cup? World-class tenor Andrea Bocelli, singing Turandot's Nessun Dorma, loosely meaning 'none shall sleep'. They'll be hoping that's not the case here at Man U's new Hotel Football at Old Trafford. Though getting a good night's sleep seems no more likely after their failure to qualify for the Champions League; the UEFA cup means just as many revelries next season from noisy foreign fans. Shame the Gallic influence didn't impact the design. I'm thinking Etienne Louis' Newton Cenotaph and why it's not all shaped like a bloomin' ball.