No sooner were northern England and Scotland deluged than flames engulfed a Dubai high-rise, billowing acrid smoke across the city and putting a real dampener on its New Year fireworks. Thankfully there was no loss of life; but in both, questions were raised about whether it needed a tragedy to force those in power to act to prevent any repeat.
Climate change should be considered responsible for both; certainly for the change in rainfall patterns, but also the need to shield buildings in hot climes from ever-increasing local temperatures – hence the high-performance thermoplastic core to the tower's aluminium cladding that together ignited so dramatically. Interesting to note that a year before the fire, though legal liability concerns were raised in the Gulf press about retrofitting towers that fell short of the Emirates' new regs, nothing was done about it.
So despite a government review into UK flood resistance, the gripe of those left sluicing raw sewage out of their homes that things will only change when it's London that floods, might hold water. Last year the Thames barrier was raised 10 times more than it was designed for in 1982; so perhaps it's only once ministers are ankle deep in the Thames that we'll get a robust, committed policy.
---
Jan-Carlos Kucharek enjoys three of this issue's out-takes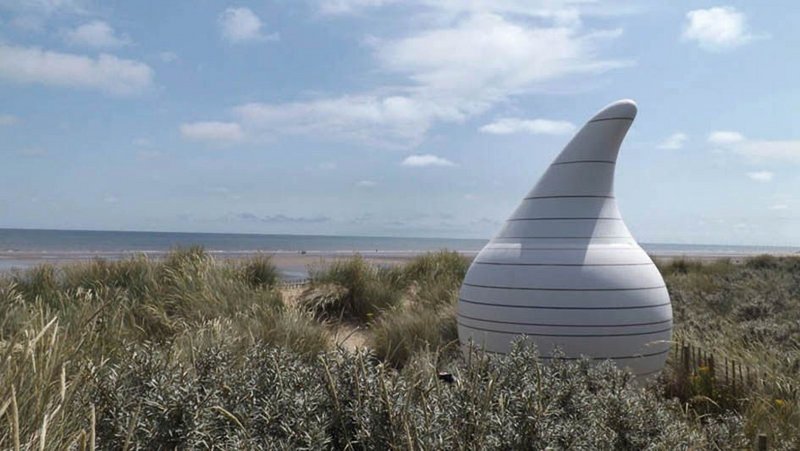 PEAK ELECTRICITY
The new Star Wars movie returned to its roots with the destruction of yet another Death Star – and no recourse to the comedic distractions of the likes of Jabba the Hutt and Jar-Jar Binks. But that hasn't stopped architect i-am associates coining the former's name for its beach hut in Lincolnshire. The Force seems strong with it too: inspired by the dunes and built from DuPont Corian, Jabba's form strongly resembles energy firm E.on's springy 'Zingy' TV character. Though Zingy might have less bounce in 2016: over a million households ditched the Big Six energy firms last year for smaller providers. Could this be the start of the Amp-ire?
---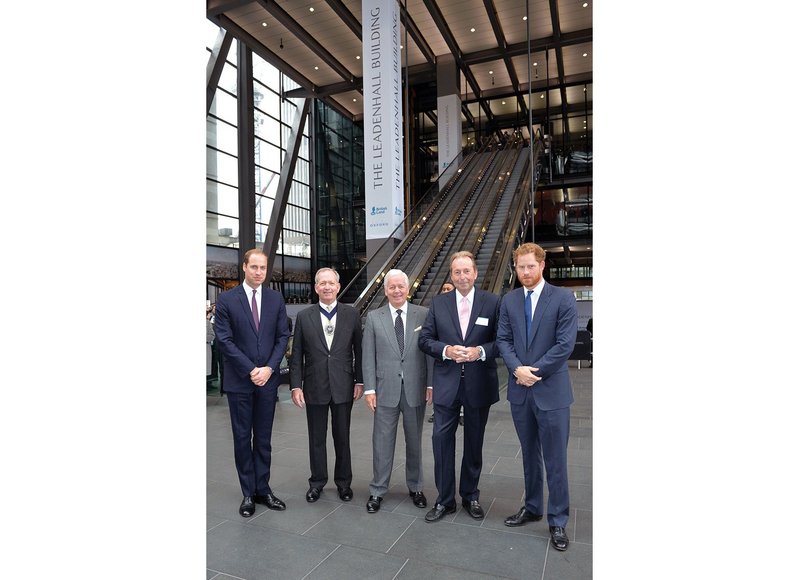 MAY CONTAIN NUT TRACES
Perhaps another stellar organisation feeling a bit discharged could be RSHP. In its move last year from Hammersmith to its City Cheesegrater – officially opened by Princes William and Harry – the space planning must have been a lot easier with 10 fewer bums on seats to squeeze in following redundancies last month. Meanwhile the City's Building of the Year recovered from its bolt-popping start to command its highest rents. With 1200m2 of primo floor platti still up for grabs as a restaurant, one wonders if Ruth Rogers' protégé Jamie Oliver and his 'Italian' franchise might be interested? Then the cheeky-chappie would be coming home to roost...
---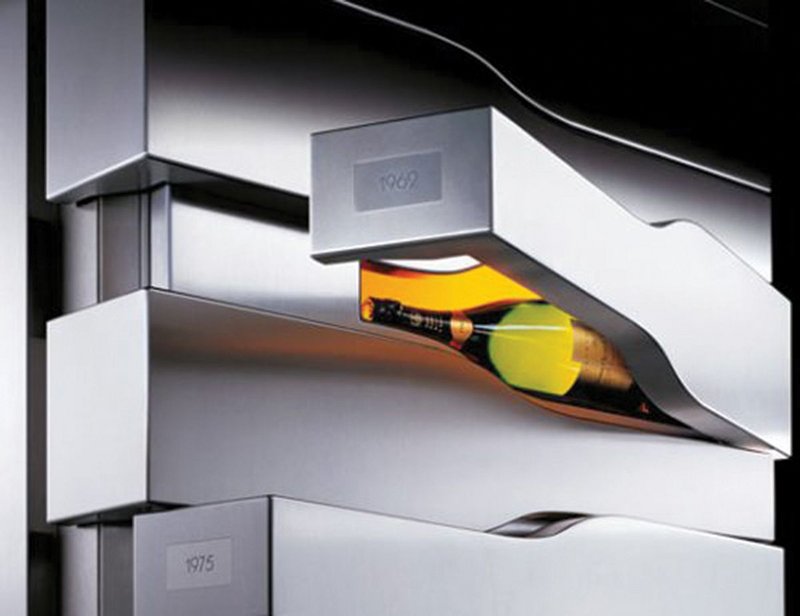 WE BUY ANY CAVES?
While Porsche Design Studio might be trading handsomely off the name of its famous parent, it may have met its limit in its recent collaboration with champagne firm Veuve Clicquot, when one of its bespoke 'Vertical Limit' champagne refrigerators failed to meet the reserve at a Sotheby's auction. The fridge, a 1.8m tower of brushed stainless steel chambers unfolding to reveal 12 vintage magnums hand-picked by Veuve Clicquot's Chef des Caves, is one of only 15 and was estimated at £80-100,000. Though sexy as a Kubrick monolith, it failed to whet the appetites of assembled punters. So what the hell do you give the man who has everything nowadays?
---