John Walker, director at Walker Simpson Architects, chooses three of his specification favourites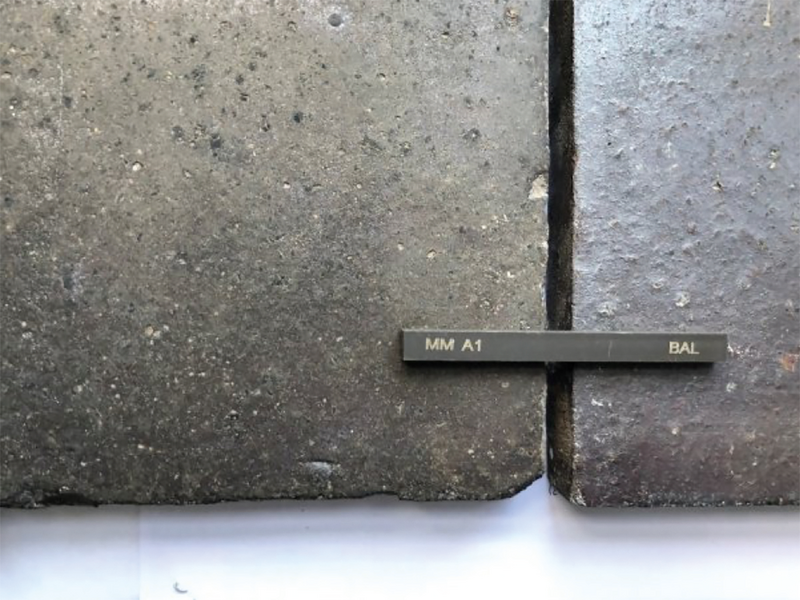 Upcycled Quarry Tiles
Staffordshire Blue quarry tiles have a varied finish and texture, from flat matt to almost vitreous. These have been salvaged from a building basement, dated around 1890, and used as a design feature across the floor of a residential project. With skylighting overhead, the tiles are highly light sensitive with grey, blue and silver tones reflecting across the surface as occupants move through the space. The quarries are laid on an underfloor heating system powered via a small photovoltaic array. As an upcycled product, the new embedded carbon comes mainly from the jointing grout and transportation of the tiles from a 50 mile distance.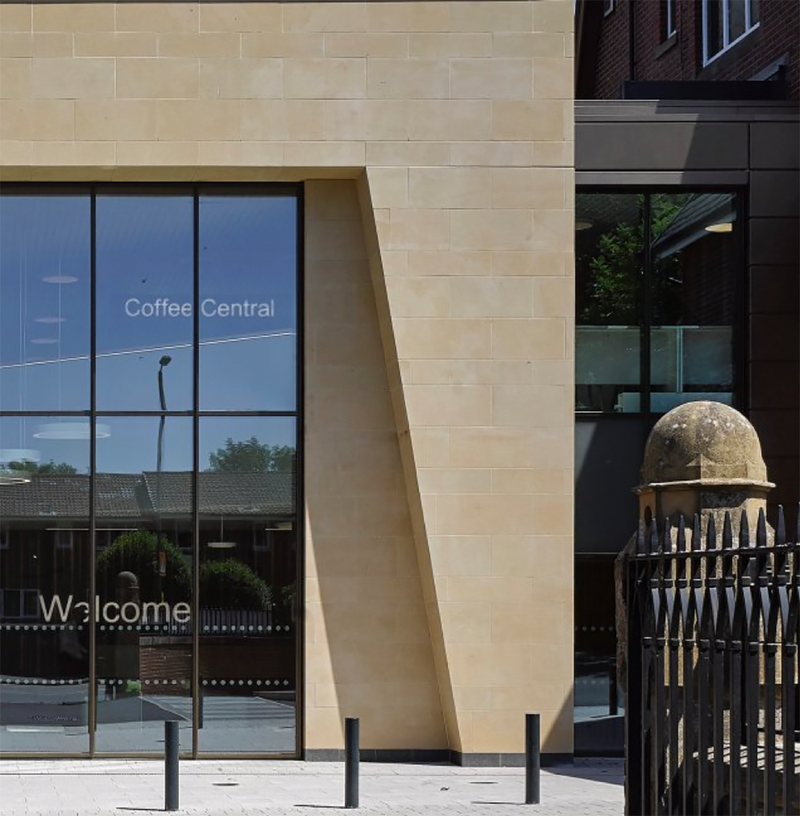 Sandstone
Walker Simpson specified stone as a principal facing material in a project for Holy Cross College in Bury. Stanton Moor sandstone was sourced via Marshalls with careful consideration of the provenance and proven weathering, described in McKay's Building Construction Series, Volume Two (1961) as 'Honey to very light drab: very hard and durable; uniform texture, close-grained: good working Millstone Grit of Carboniferous age' from Stoke Hall Quarry, Grindleford. The design creates a new entrance to the college, with a canted pilaster form derived from the mansard roofs of the adjacent college buildings.
Treated timber
Shifting from clay and stone, we recently completed a building for Girlguiding using timber slats fixed to a Ruukki Insulation panel. The concept evolved from research into the notion of a woven fabric, to produce a heavily textured appearance. Layering produces a subtle interplay of light and shade with different planes accented using primary colour stains. Visual continuity across the fabric is maintained by a single slat size. The building's forest setting gives views of the contrasting precision engineering and irregular organic forms of the trees. The project was Building of the Year 2019 at the Manchester Society of Architects Awards.