Tile of Spain showcases a diverse range of novelties from this year's fair in Valencia, from large format earthscapes and splattered paints to metallic geometrics and 3D arcs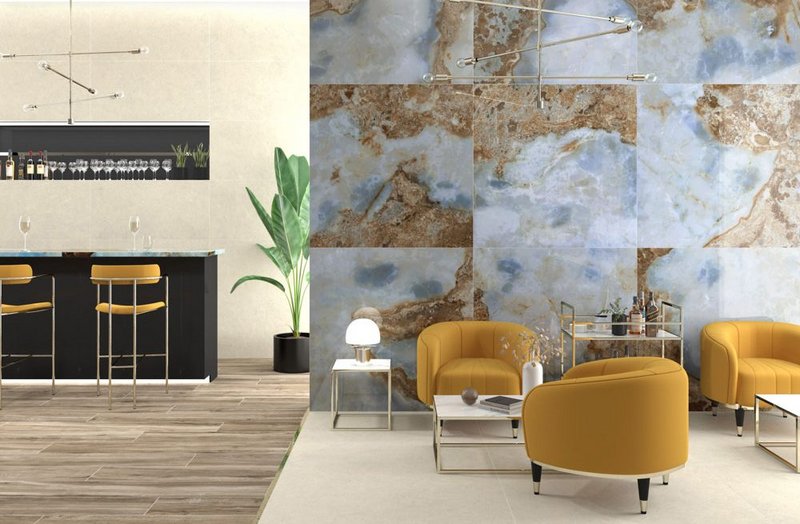 The 38th edition of Cevisama's tile, bathroom and kitchen fair held in February 2020 featured the broadest ever range of products with 847 companies exhibiting from around the world.
Held each year in Valencia, the exhibition is an important showcase for Tile of Spain, the umbrella organisation of the Spanish ceramic tile manufacturers, and it's the key event for establishing where the tile sector is going next.
Thinking big
Many of the key manufacturers displayed dazzling large-format marble effects in blues, from indigo and cerulean to teal and sky. There were digitally printed slabs that resembled Google Earth images and other formats that were reminiscent of richly veined marble. And blue cropped up in smaller decor tiles, too.
CR Lux Danae (pictured top) by Pamesa: a gres porcelain rectified tile reminiscent of a Google Earth image.
Running with paint effects
Formats that look as if they have been splashed with paint have been a talking point among visitors to this year's exhibition. These eyecatching designs have allowed the producers to show off new inks for porcelain that don't lose their brightness when heated.
Fire Rosso Decor tile (above) by Apavisa: a splattered paint effect showcases the vibrancy of new ink technology.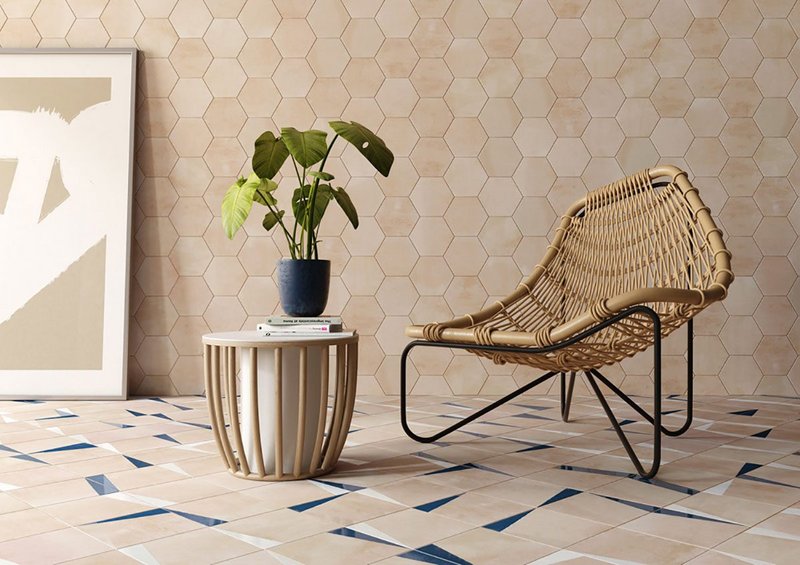 Re-imagining clay and earth
Terracotta is back in fashion, so much so that the porcelain and ceramic stoneware manufacturers so prevalent in the Spanish tile sector are making their own contemporary versions of this rustic-looking product.
Terra tile (above) by Harmony: a porcelain series for wall and floor with patterned and plain formats that combine clay, azure and white.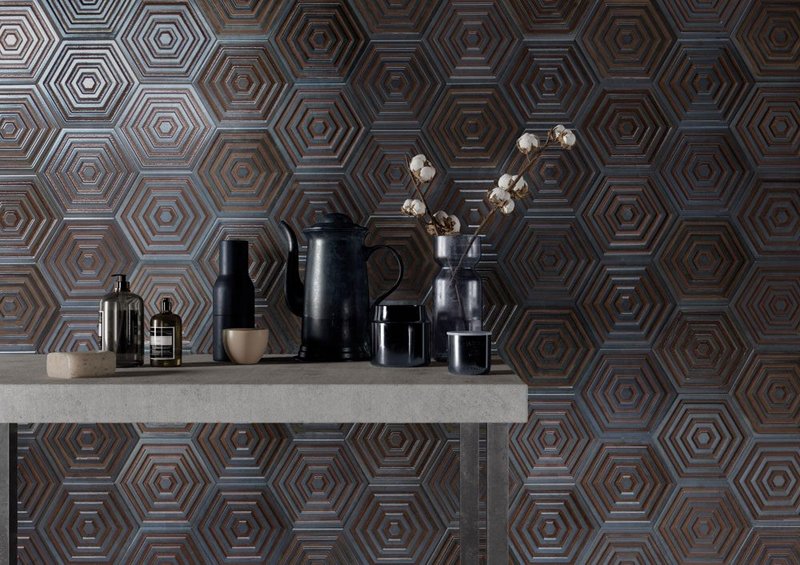 Reviewing the retro
Pop Art, the fantastic curvy furniture of the late 1960s and early 1970s and the large surface patterns of fabrics and textiles of that era have influenced many of the most exciting decor ranges. Some of the small formats available imitate the chunky, angular ceramics of the decade.
Orion (above) by Bestile: a relief tile with a metallic effect available in iron, gold, silver and pink.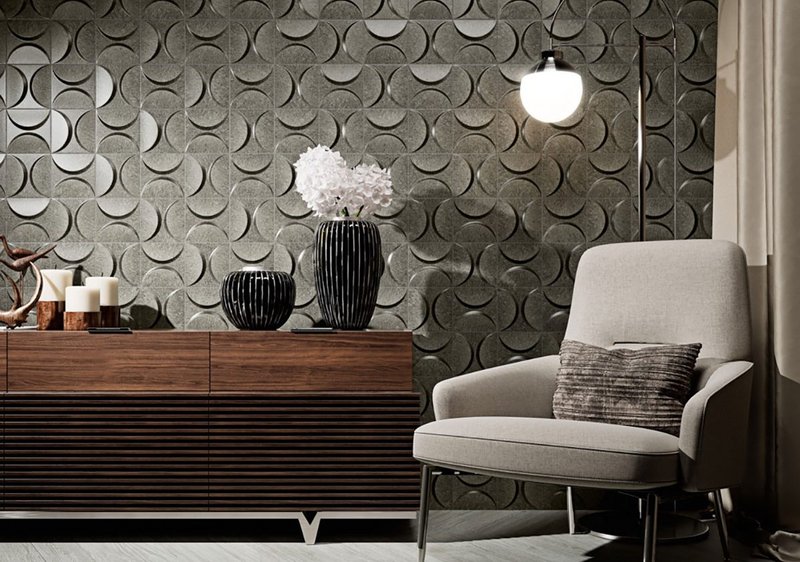 Pumping up the volume
One of the easiest ways of changing a space is to add raised surfaces. While 3D tiles are not new in the tile industry, because of their increasing popularity Spanish manufacturers are coming up with ever more eclectic products.
Eclipse tile (above) by Realonda: a 33x33cm porcelain format of semi-circles that integrate light and shadow.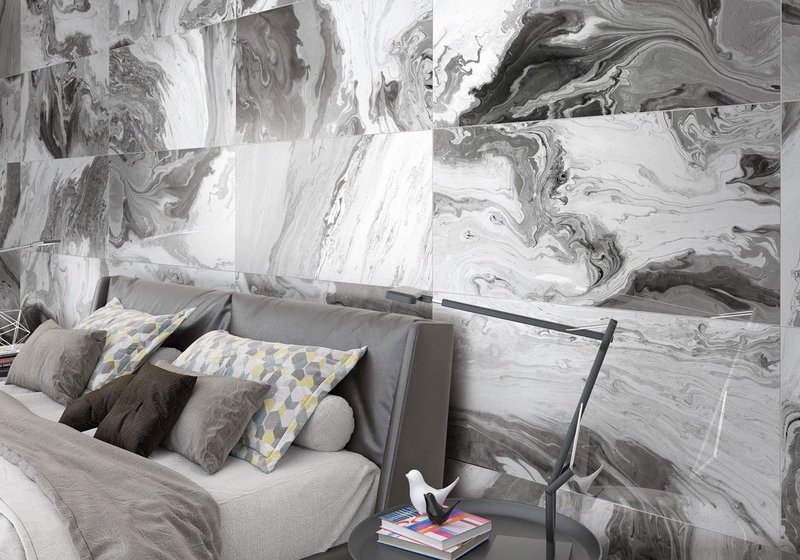 Swirling monochrome
Although colour is having its moment in the design world, any trend always has its counterpoint and monochrome decor is enjoying something of a comeback. Spanish producers are finding fresh ways to make white and black tiles interesting.
Manhattan Gloss tile (above) by Ceracasa: a porcelain rectified format with a swirled black and white marble effect.
About Tile of Spain
Tile of Spain is the voice of the Spanish tile industry, encompassing more than 125 tile manufacturers.
For more information and technical support, visit tileofspain.com
Contact:
020 7776 7785
---