. . . to be benign, it's never long before politics informs aesthetics
See how the RIBA, like everyone else, scrambled to get a handle on Brexit to try and better inform members. But policy shifts like this are just the thin edge of the political wedge that ends, beguilingly, in places like Bernini's piazza in front of St Peter's, Versailles – or even in the megalomania of Germania.
Unlike artists, architects represent the status quo; to effect change in the urban realm they demand patronage, usually from those holding power. John Hejduk knew that when he posed the rhetorical challenge in an essay once, 'Name me an architect who has lost his head.'
But I read recently that architect Eyal Weizman – whose 'Forensic Architecture' group made detailed studies of methods of spatial control employed in the Occupied Territories – has been asked to reconstruct the site of a murder. Relatives of Turkish victims of a neo-Nazi hate crime in a Kassel internet café made the request to try and shed light on the as yet unsolved case. Here, the idea that architecture can be an active verb rather than just a noun is thrilling.
Art, meanwhile, attempts to fill the void – or the chasm. Turner-prize winning artist Susan Philipsz' Station Clock, marking the site of Birmingham's HS2 terminus, with its 1,000 voices singing the time, is the predictable winner of a contentious commission. Roger Hiorn's shocking proposal to sculpt a train in stone but mimicking human skin, questioning the shaping of our identities via technology, not surprisingly hit the buffers. Life imitating art? In this case, perhaps too much…
---
Jan-Carlos Kucharek enjoys three of this issue's out-takes
TORQUE SHOW
Hands on your DAB dials! Fix radio, the digital station 'aimed at tradespeople', launched last week with a PR campaign – handing out bacon butties at 1,400 building sites during May. That's over a tonne of pig! Fix 'will provide music and cheeky banter' to the UK's builders, plumbers, sparks and roofers. But a word about the schedule. The breakfast show will disappear for a cuppa between 10 and 11.30, the afternoon slot knocks off early on a Friday; and the bandwidth doubles after 6pm or at weekends. Former Capital Radio star Steve Penk will also do a hilarious daily wind-up where he'll randomly ring an architect live on air and tell them the contractor's just gone bust.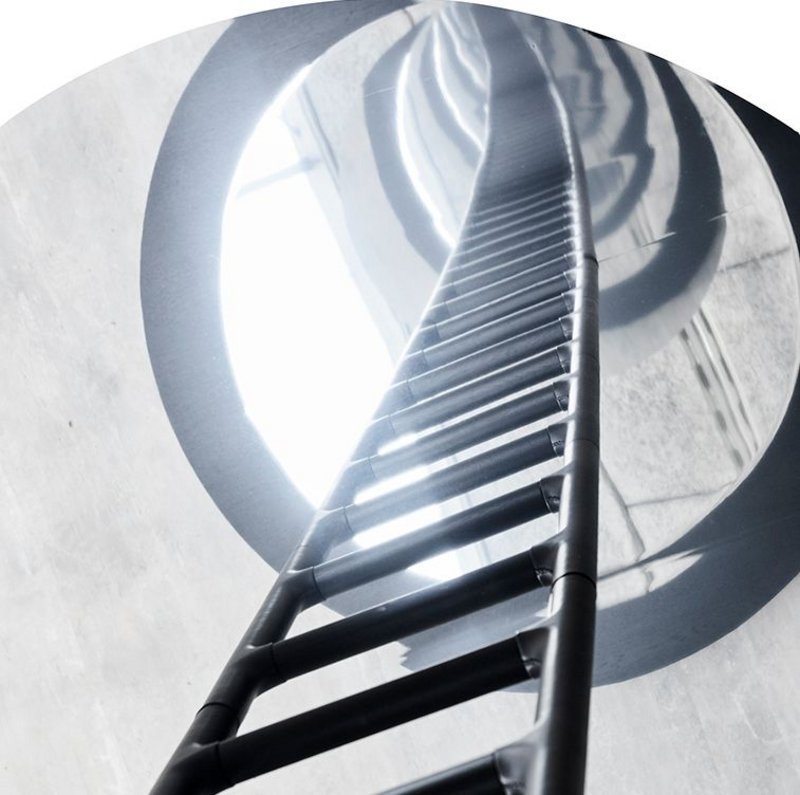 SNAGS 'N' LADDERS
Admit it – we've all been there: the contractor's in delay and struggling with liquidated damages and is REALLY KEEN for you to sign the Practical Completion certificate. And where better to do it than at the top of that unfeasibly high ladder, where they also coincidentally need you to check that those final guttering snags are now Part P compliant; oh, and don't worry, they do have a pen. Well, that's what seems to be intimated at architect Snøhetta's recent 'Portal' piece in Milan – an endless ladder hand crafted and covered in fine stitched leather. But that makes it no less slippery, and beneath that Helmut Lang suit, we are all but flesh and bone…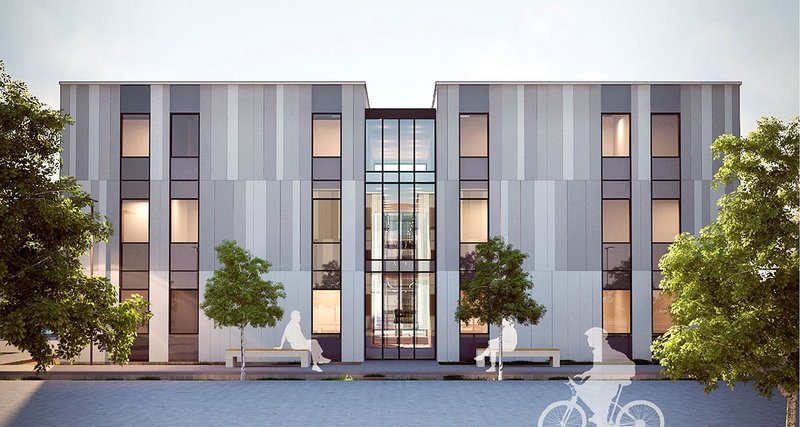 PLUTO-NIUM
It might be the silver anniversary this year of Mickey Mouse's Paris home, but there's more than just elemental links at play at Hinkley on the shores of the Bristol Channel. Turns out UK offsite firm Cale-donian Modular is there busy assembling the 'largest hotel-style development since Disneyland Paris' for workers on the future Hinkley Point C nuclear power station: 1,500 ensuite bedrooms, in fact. We trust that after a hard days work, they'll be able to come back, have a well-earned soak and curl up to enjoy 'Nuka' in The Lion King, sing along to 'Fission's' Let it Glow, and never have to endure a re-make of that 1945 classic 'One Hundred and One Deformations'…