In the argument as to whether a door can make a lifestyle statement, size matters, say Urban Front.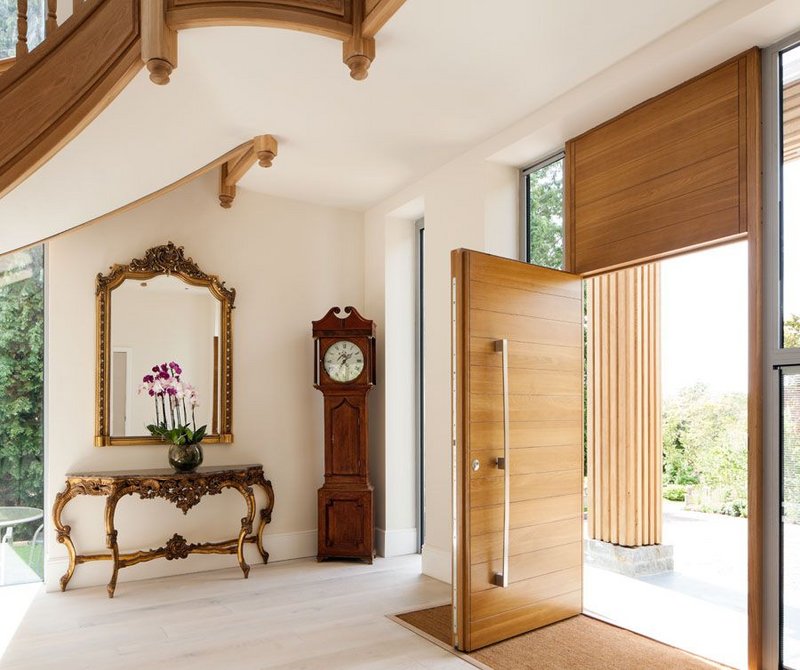 Urban Front, manufacturers of contemporary steel reinforced hardwood internal, external and garage doors have recently completed several residential projects where oversized and flush external hardwood doors up to 1.5m x 3m have been installed.
'We are really pushing the concept of big doors, as they give the sense of grandeur but can also simplify an entrance and provide a focal point to the whole elevation of a house', says Nabil Assaf, co-founder of Urban Front. 'We have found there is a real move towards pivot doors and a need for minimal and simple details like flush with frame, doors with no grooves and very clean threshold details.'
The doors shown in these images are either 80 or 98mm thick and all achieve high insulation 'u' values of 0.8 – 1.1, with double and triple rebates (E98 Passiv and flush doors). Many of the doors have bespoke frames and detail to meet specific architect requirements and all of our doors have a unique ventilation system which helps prevent a build-up of moisture and reduces the risk of warping. For further details about how we can help you achieve your requirement for any current projects, do email or call to discuss.
---
URL:
CONTACT:
Tel: 01494778787