A fully customisable, made-to-measure rooflight range frees specifiers to design innovative architectural elements for the fifth facade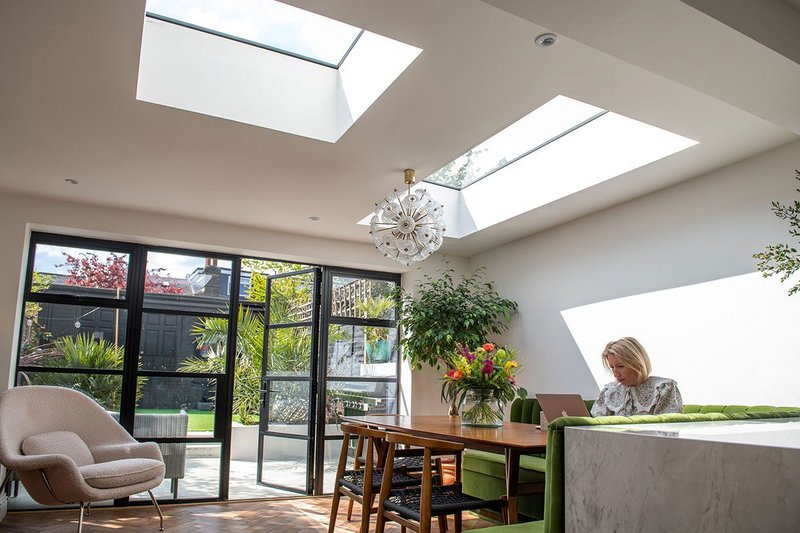 Beyond the ordinary: Bespoke rooflights, such as the rectanglular and square variants from Vario by Velux, breathe life into communal areas, including dining and kitchen spaces.
Bespoke rooflights bring simplicity and universal symmetry to residential buildings and enable architects to create atmosphere, experiences and architectural events with daylight.
Rooflights can create drama with distinct lakes of light that shift across a space during the day, allowing occupiers to step from one pool of sunlight to another and see the room transform with the progression of the sun.
The Velux Group has a passion for naturally lit living spaces and enhancing the connection between indoor and outdoor spaces.
Vario by Velux is a fully customisable, made-to-measure rooflight windows range that can be designed and specified for innovative bespoke residential daylighting solutions.
The expert team at Vario by Velux can advise on the best ways to approach clients with design ideas and how to select the right products for individual projects.
For more information and technical support, visit vario.velux.com
Contact:
01592 778246
---