Covid-19 will have an impact beyond the current medical and economic crisis. Urban density and the built environment must be looked at anew - with sustainability front of mind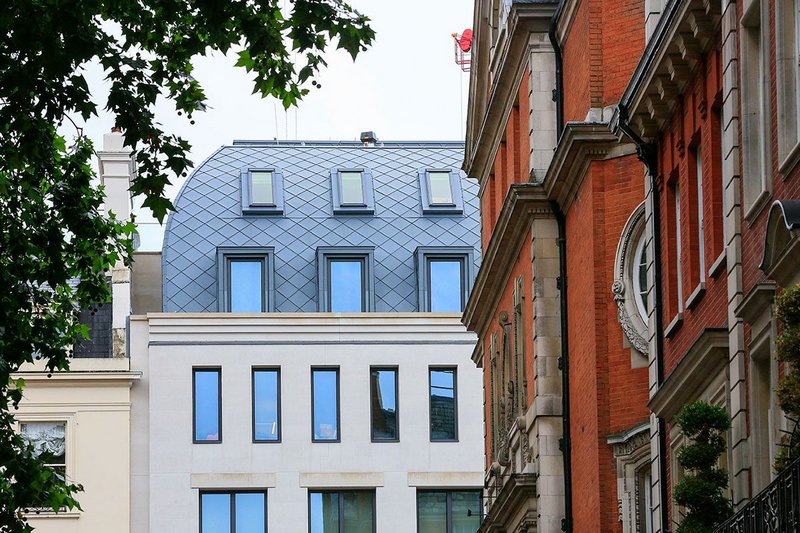 Pigmento Blue Plus zinc shingle roof at Brook Street office development, London, by PLP Architecture.
Might the Covid-19 crisis have far-reaching effects on our way of life beyond the current medical and economic crisis?
Will we think more about our health, the need to travel, our work/life balance and taking time to consider our thoughts? We have already seen that there has been a dramatic reduction in pollution.
How does design and urban density affect these questions? Will any of the things we learn about ourselves and the world we live in still be held high after the medical crisis is over - or be forgotten until the next disaster?
The built environment will continue to be key to any possible solution and, as always, good design combined with sustainability will be vital. For over 200 years zinc has been used to clad buildings not only for its aesthetic appeal, but also for its durability, limited maintenance and recyclability.
To find out more, book a RIBA-approved CPD - currently available online through various forms of teleconferencing.
To book a CPD, register interest or even just to ask a question, visit vmzinc.co.uk
Attend the webinar: Zinc roofing and cladding from 19-Century origins to contemporary architecture, 28th May register here
Contact:
0203 445 5640
vmzinc.uk@vmbuildingsolutions.com
---