A new, valuable and beautiful destination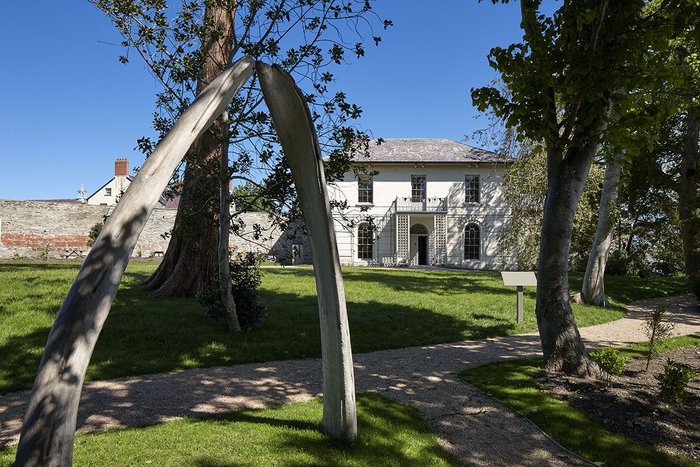 Purcell for Cardigan Castle Building Preservation Trust
Contract value: £7.1m
GIA: 1720m2
RSAW Conservation Award: Cardigan Castle
The remarkable story of the saving of Cardigan Castle started over 10 years ago and is a triumph of public and community drive and commitment. Now not only has the architect created a new, valuable and beautiful destination, but it has unlocked and opened up entry into the town. Before renovation, to prevent collapse of the perimeter castle wall, it had to be propped with raking shores into the road.
· Credit: Phil Boorman

· Credit: Phil Boorman

· Credit: Phil Boorman

· Credit: Phil Boorman
In addition the existing buildings – the cottages and main Castle Green House in particular – have been renovated; and where a portion of the original castle wall had collapsed, a new restaurant straddles the breach, a sensitive contemporary insertion into the historic setting. The restaurant sits lightly, in contrast to the weighty mass of the old masonry, cantilevering outward from the castle wall and glazed on both principal elevations to give the views both towards the town and inside to the enclosed castle green – creating an inviting link between the two.
---
See other winners of the RIBA Regional Awards 2016 – Wales
---