Economic simplicity through the counter-weighted structure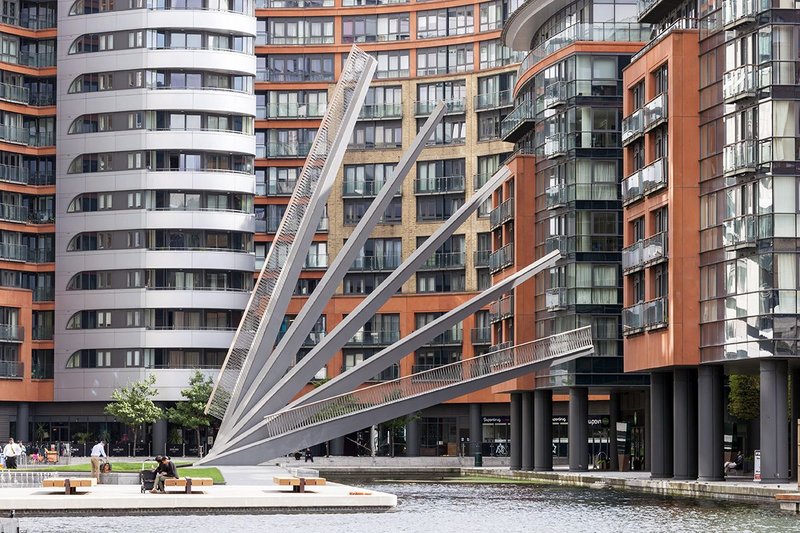 Credit: Peter Cook
Knight Architects for private client
Contract value: Undisclosed
Internal area: 20m²

This footbridge over the Grand Union Canal sits in the Paddington Basin, towards its eastern end, serving 600 residential units and commercial offices. The brief called for a piece of moveable architecture to act as a focus for the waterside public realm. The modest 20m span meant only vertical movement would offer this drama. This bridge acts as a playful kinetic structure, creating a magical piece of public theatre.

The bridge unfolds like the fingers of a hand creating a fan at the centrepiece of the basin. Dividing the beam into five slender 'fingers' reduces the strain on the hydraulics required to the scale of components usually found on construction vehicles, and gives economic simplicity through the counter-weighted structure which only gently kisses the southern embankment.

This is a simple and well-judged piece of design and engineering which stimulates and delights and has an economic rigour.
---
See more London Public entries here
---
Back to RIBA Regional London Awards
---