A fine meeting of planning and rigorous detailing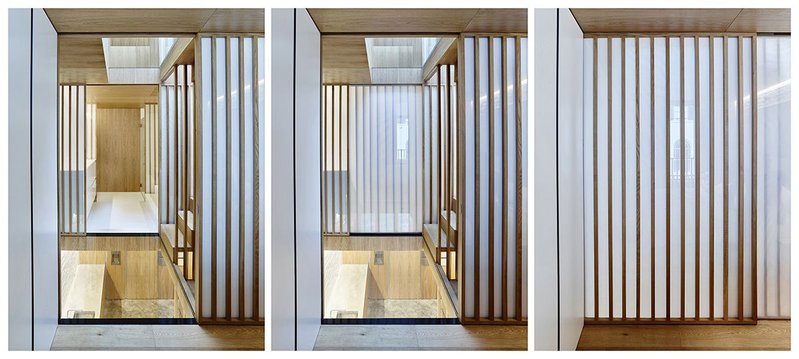 Credit: Timothy Soar
Coffey Architects for private client
Contract value: Undisclosed
GIA: 112m²
The challenges involved in making a family home in a mews are two-fold – first to carve a useful space from a small site and second to bring light into a single aspect building. Effectively, this is an intricately designed and constructed piece of joinery.
At the centre a stair pierces four floors of accommodation in a spectacular burst of light, bringing rationale to the house layout. The stair's open treads, in connection with glazed landings, translucent sliding doors and roof above, allow natural light into the centre of the building. A glass floor has been introduced to the front of the house on the ground floor admitting natural light to the lower ground. Detailing is exquisite; the warmth of oak timber brings a tactile quality.
The house is a fine meeting of planning and rigorous detailing which has multiplied the use of space beyond the client's aspirations.
---
See more London House and Housing entries here
---
Back to RIBA Regional London Awards
---