Sensitive historic replacements with reduced carbon footprint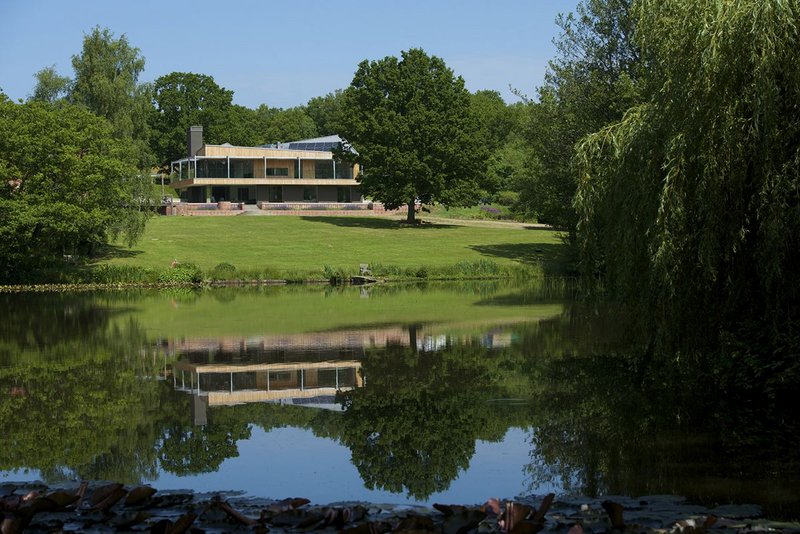 Credit: Leigh Simpson
BBM Sustainable Design for private client
Contract value: Undisclosed
GIA: 986m2
Sustainability Award
The project comprises the redevelopment of a derelict 1940s dairy into a new heated swimming pool, the retrofitting of a 19th century oast house and the development of a new country house in 275 acres of Wealden countryside.
The new house is the most architecturally expressive, responding to the topography, views, orientation and adjacent oast house. The roof is lifted up and twisted to face due south, to benefit the solar panels. It is a family sanctuary.
The grade II Listed oast house has new oak joinery, and sensitive historic replacements, all while ensuring its carbon footprint was reduced by 80 per cent. Of special note is the redevelopment of the dairy to pool house where the detailing of the now evenly-weathered chestnut cladding is a too-rare good example of the ubiquitous timber rainscreen.
BBM Sustainable Design's passion for this site over seven years, married with its client's vision, has produced a special collection of buildings and spaces.
---
See other winners of the RIBA Regional Awards 2016 – South East
---