Martin Gruenanger's sunken courtyard provides daylight and natural ventilation in this house extension that doubles the floor area
Martin Gruenanger's Invisible House is an extension to a previous project by Space Group Architects. It doubles the floor area and adds a bedroom, living room, storage space and gym.
Daylight and natural ventilation are provided through a sunken courtyard, carefully positioned walk-on skylights (the roof of the extension is at ground level, abutting the main house) and an abstract ventilation shaft. The interior is finished in fair-faced concrete, lightened by polished stainless-steel fixtures and fittings, which reflect and deflect the natural light. Added to this is a series of reflective sculptural elements, including an amorphous, mirrored ceiling feature, a 'metal waterfall' beneath a skylight and other integrated sculptures.
The range of materials and unique solutions impressed the judges
To soften the stark concrete and metal, oak is used in the staircase while rock outcrops and mosses from the site are incorporated into the interior. A bridge over the courtyard made from structural aluminium and translucent foam filters light in intricate ways. Mirrored panels in a small gym create a seemingly infinite space, akin to a computer game.
The range of materials and unique solutions impressed the judges. 'The nice thing about this is that there are a lot of different and unusual methods making a play of light, not just lighting the rooms,' said Tatiana von Preussen. The context of an existing project appealed to Debbie Phillips, who observed that 'It feels real, and could be applied as a solution to many sites'.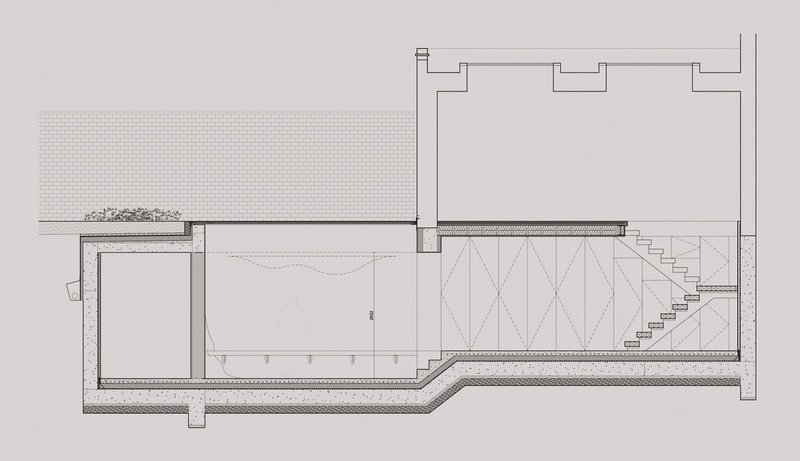 Walk-on rooflights and a small sunken courtyard admit daylight which is reflected through the interior by carefully selected materials and sculptural features.
Light Roof was produced in association with