Stephen Macbean's design, using ingenious rooflights to direct its occupants' vision skyward, was overall winner of the RIBAJ/Keylite Roof Windows competition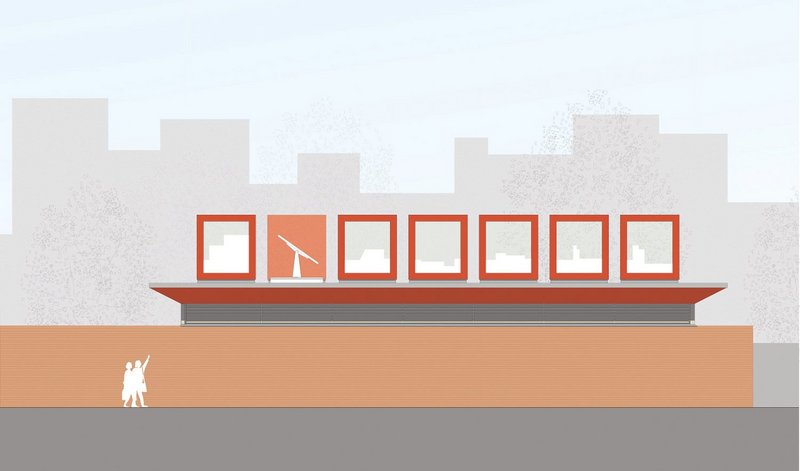 Corten-clad periscopes animate the roofscape
Obscured on all sides by a high brick wall, a busy road, a narrow lane and a park, Stephen Macbean's winning entry, Blink House, uses ingenious rooflights to direct its occupants' vision skyward.
Macbean's proposal, for which he receives £2,000, involves excavating the basement, providing two linear, top-lit gardens at the east and west and creating a grid structure on the roof at 2.4m centres. This grid forms part of Blink House's 'fantastical' lighting solution: a combination of skylights, reflective baffles and 'windowscopes' – sculptural periscopes acting in lieu of windows to provide horizontal views.
At the lower levels, the periscopic effect is created by large, angled mirrors placed within the linear gardens, offering curated views outwards. On the roof, to the edges of the system of skylights, are mirrors housed in Corten steel-clad insulated cowls.
Macbean's design had a 'confidence about technology', noted the judges
Above and below the roof openings containing the circular skylights are the mechanised white aluminium baffle discs, which are able to rotate and tilt. These offer residents a degree of control over how light enters and acts within the interior spaces. Within the rim of each internal baffle, circular LED strips provide additional direct or indirect lighting options and create a 'visually rhythmic' ceiling plane.
Macbean's design had a 'confidence about technology', noted the judges. Unusually, Macbean also presented photos of a physical model to prove the idea's efficacy. He also gave thought to the street elevation – the roof appears to float above the perimeter wall, mediated by louvres which provide further lighting control and ventilation.
The judges praised its 'wow factor', its flexibility, its privacy and its willingness to embrace and control the constantly changing sky views and attendant interior light conditions. As Chris Foges summarised: 'Blink House is in the spirit of the competition, which is to say: don't dismiss difficult sites as impossible, as ingenuity and imagination can find a way.' 'I like its weirdness,' remarked Gianni Botsford.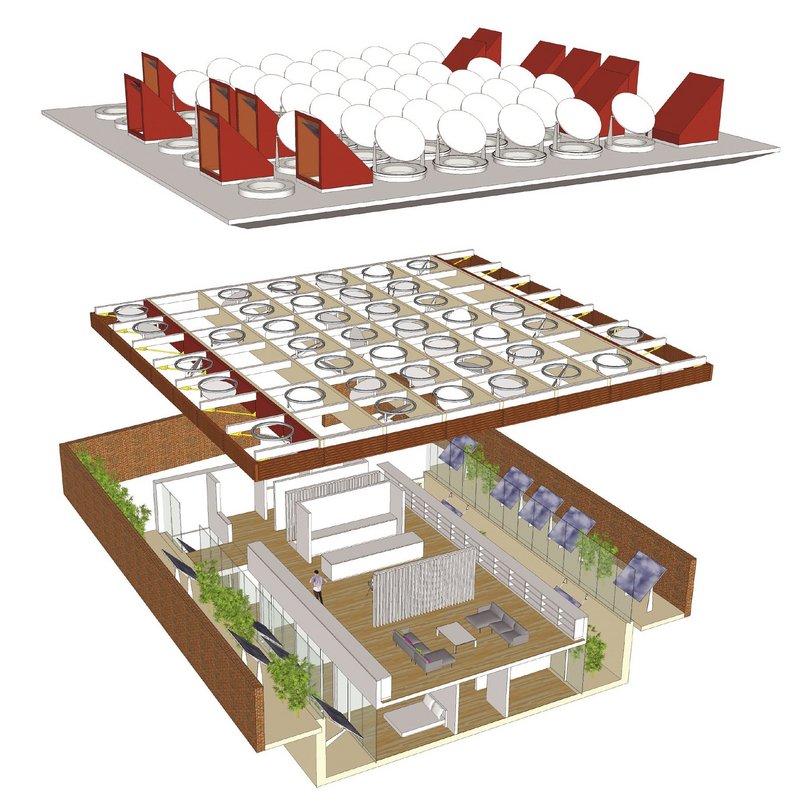 Timber beams frame circular skylights, with daylight moderated by mechanised, rotating and tilting aluminium baffle discs above and below.
Light Roof was produced in association with