Extensive glazed roofing and an open-plan design counteract the lack of views in John Coward's converted mill complex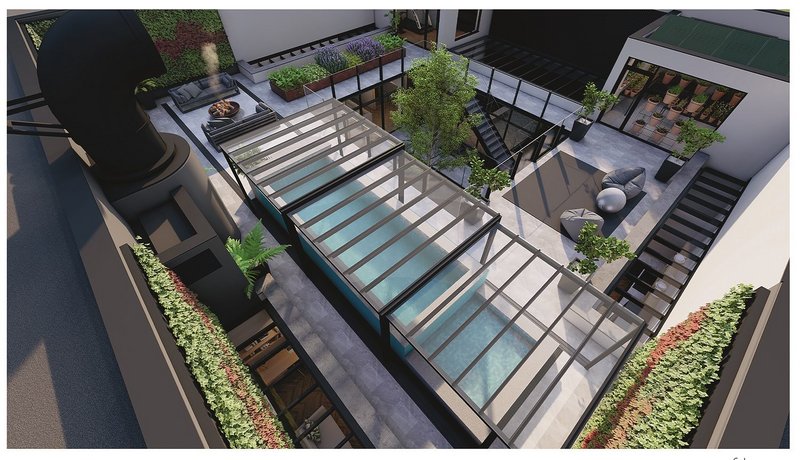 Roof terrace and view into courtyard. Good natural light is achieved through a mix of courtyard windows, an atrium lantern and rooflights, and controlled by shutters, blinds and solar shading.
John Coward's Box House is arranged around a sunken courtyard in a city-centre converted mill complex, accessed via a shared yard. A lack of views or visual contact with the outside world could make for a claustrophobic existence, however Coward's design counteracts this with extensive natural daylighting – via fully and partly glazed roofs – and an open-plan design arranged around the central courtyard.
Considerable emphasis is given to biodiversity and sustainability
Considerable emphasis is given to biodiversity (soft landscaping, living walls and water features) and sustainability, using photovoltaic panels, air-source heat pumps, a rotating wind catcher and rainwater harvesting to meet Passivhaus standards. 'I like the thoughts around biodiversity – that makes for a nice story,' said Debbie Phillips.
Courtyard windows, atrium lanterns and rooflights, mirrored lightwells and tubes illuminate the interior. The judges praised the design's straightforwardness and its presentation, which included hand-drawn plans and sections. 'It works, it is light and airy; I like the way it has been illustrated,' said Gianni Botsford.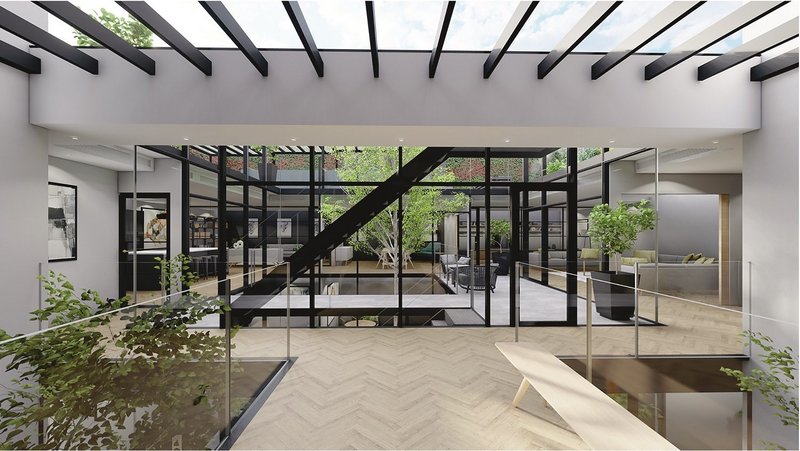 Atrium entrance with glazed roof and views into courtyard.
Light Roof was produced in association with