It has been a challenging start to 2023, but forecasts suggest there are some sectors showing green shoots of recovery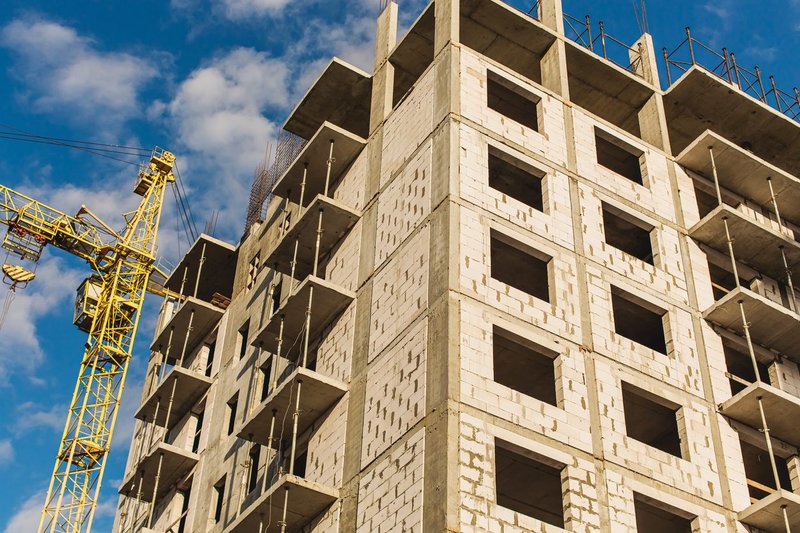 Feedback suggests the market is deteriorating, with interest rate rises making projects less affordable. However, there are green shoots on the horizon.

Credit: iStock Photo
Falling real incomes, rising interest rates and stalled economic growth have combined to hold back construction activity this year. Forecaster Glenigan, which tracks the value of project starts, now expects the total value of starts to fall by 18% over 2023.
To say that this is a challenging economic environment in which to work is an understatement.
The worst performer this year, according to the Glenigan Construction Industry Forecast 2023-2025, will be the private housing sector where the fall in the value of starts is projected to be 33%. Other sectors suffering will be retail (-25%), offices (-11%), hotels and leisure (-9%) and health (-17%).
Elsewhere, RIBA's very own Future Trends Survey for June, published this week, is predicting that workloads will fall in three of the four monitored sectors, with only the commercial sector expected to turn positive with a Workload Index figure (the balance between practices expecting more work or less) of +3.
The overall Workload Index figure of +1 shows a profession that currently remains positive about future workloads by the slimmest of margins.
RIBA's Head of Economic Research & Analysis, Adrian Malleson, says: 'This month's feedback suggests the market is deteriorating. Interest rate rises are making projects less affordable. Some domestic clients are reportedly reducing project scope to cut costs, and some projects that have already commenced are being put on hold or cancelled due to financing issues. Project delays, planning delays, obtaining finance, and client/contractor hesitancy continue to impede progress."
These forecasts do not make for pretty reading.
However, there are some sectoral green shoots that warrant examination, with Allan Wilen, Economics Director at Glenigan, highlighting four growth sectors that architects should be targeting.
1. Housing Association
The good news from the Glenigan forecast is that all sectors are anticipated to return to growth in 2024, with the value of project starts expected to recover by 12% next year and to rise by a further 3% in 2025.
Housing association starts have been constrained by rising construction costs, which led to many pipeline projects being reappraised last year. In the near term, these constraints will still be evident, but as the year wears on activity is expected to pick up and then accelerate in 2024 as associations press ahead with their interrupted development plans.
Government capital funding has increased and the affordable housing sector is still being asked to deliver 180,000 new homes in England over five years to 2026 through the £11.5 billion Affordable Homes Programme. The easing of government restrictions on rental increases will also give associations more flexibility to raise development finance.
The value of affordable housing starts is forecast to edge up 2% over the year as a whole, with 11% growth forecast for 2024, although the slowdown in private housing development will reduce opportunities for partnering arrangements on large scale, mixed tenure schemes.
2. Industrial
Led by warehousing and light industrial projects, this sector rebounded sharply after the pandemic. The value of project starts grew by 40% last year. The pandemic-accelerated transition to online retailing was the key driver in the rising demand for logistics space.
The value of industrial project starts tracked by Glenigan slumped by 52% over the first four months of 2023 compared to the same period the previous year, but detailed planning approvals rose by 15% over the same period. The forecaster says the development pipeline remains firm and will stabilise the sector over the coming months before returning to growth in 2024.
The forecast is for a 14% fall in the value of starts this year, coming after last year's 40% jump, and then 20% growth next year and a further 6% in 2025. One boost will be the deal for Jaguar Landrover to invest £4bn into a new battery plan in Somerset.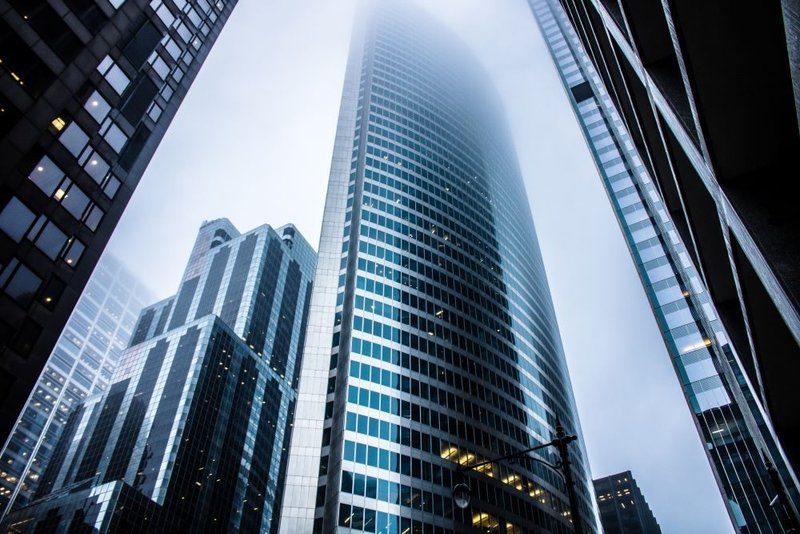 The switch to hybrid working is reshaping office demand, with figures forecasted to rise in this area in 2024.

Credit: Pexels
3. Office refurbishment and extension
The switch to hybrid working, which appears to be here to stay, is reshaping office demand and design and will continue to drive office refurbishment and extension. Glenigan sees the value of office starts (Glenigan excludes major projects of £100m and above from forecasts) falling 11% over 2023, which would cancel out the 11% rise seen last year. But looking forward, starts are forecasted to rise by 19% next year and a further 11% in 2024.
The move to hybrid working has been more prevalent in London than the regions, with 40% of workers in the capital adopting a hybrid approach compared to 28% nationally. Accordingly, extension and refurbishment accounted for 63% of starts in London against a national figure of 51%.
Wilen points out that while hybrid working arrangements may reduce floorspace requirements for many businesses, this will generate new fit-out opportunities as existing offices could be remodelled to provide more modern and collaborative workspaces.
The government is planning to introduce a minimum EPC rating of band B for new office lets from 2030. Legislation before Parliament, if implemented, would be another driver of refurbishment and retrofit projects over the remainder of the decade. Since 2020, for example, 73% of EPCs issued for existing premises in London were below band B. Landlords and developers will have no choice but to reassess portfolios and implement higher environmental standards, or consider alternative uses such as apartments or student accommodation.
4 Education
Education has been the standout performer for construction, being the only sector expected to grow both this year and next. The value of starts is forecast to rise by 22% this year (albeit from a weak performance last year) and a further 12% in 2024.
Investment in school buildings is responsible for the rise, as the government invests in new secondary school places to address the shortfall that has built up. The number of secondary school pupils in England is expected to rise by over 13% between 2018 and 2024.
The government has also committed to rebuild 500 schools over the next decade, although delivery of the programme has been slow. The first 100 schools were announced in 2021 and a further 61 announced in July 2022.
Wilen points out that school project starts are forecast to slip by 11% during 2025 when government programmes are reviewed post-election, but this would still leave investment ahead of levels seen over the three years 2020-2022.
However, Wilen also warns that the coming election is likely to impact public sector capital spending programmes generally, making the forecaster's job more difficult. 'Programs are likely to be disrupted and then departments will be taking stock,' he concludes.
Read more on opportunities for architects in housing, industrial, education and reworking the office.
Thanks to Allan Wilen, Economics Director, Glenigan.
RIBA Core Curriculum topic: Business, clients and services.
As part of the flexible RIBA CPD programme, professional features count as microlearning. See further information on the updated RIBA CPD core curriculum and on fulfilling your CPD requirements as an RIBA Chartered Member.