What: Anti-ligature ironmongery and window restrictors
Where: Southern Health Trust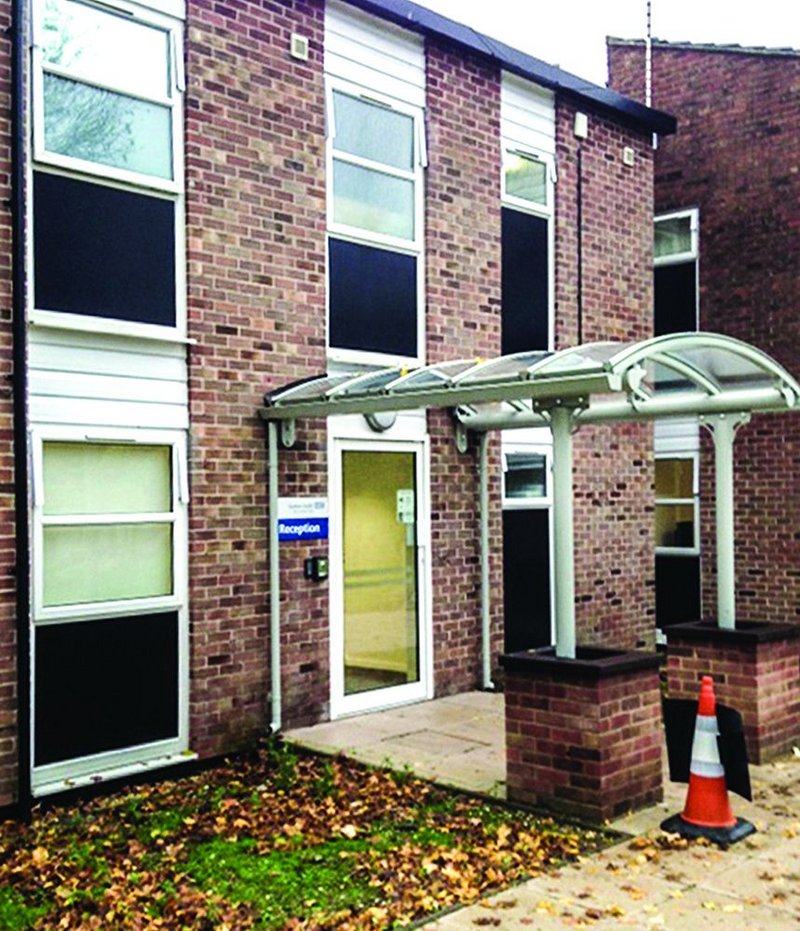 Restrictors installed at Postern House Assessment and Treatment unit, Marlborough, Wiltshire
The Department of Health Estates and Facilities alert last year, issued after a 'confused and agitated' patient in a secure mental health facility overcame a window restrictor and died falling from a second floor hospital window, would not have taken the sector completely by surprise. Despite recommendations in mental health tsar Professor Louis Appleby's 2001 'Safety First' report, to – as far as possible – 'design out' the possibility for patients to self-harm, the incident highlighted that NHS Estates still had cause to ask if it had fully addressed the issues raised by Appleby.

Part of the problem, explains Clive Stone, director of Primera Life, which claims to be the only ironmongery company in the UK dealing solely in door and window sets for health and custodial environments, is the sheer cost to the NHS of replacing them. 'Purpose-built windows and doors meeting the highest specification could set you back £2500-3000 per window,' he explains. The job for the NHS is to upgrade its estate within limited funding streams.

Primera was born when Blackpool locksmith 'Lockshop' was asked, at the time of Appleby's findings, to carry out remedial works to health facilities in the area. This forced the firm to consider ways to retrofit existing doors and windows.

'We developed our own designs that could be fitted for as little as a tenth of the cost of installing a new door or window,' explains Stone. He says that one difficulty is that guidance for this ironmongery niche covers only domestic wear and tear scenarios rather than those meant to test the window beyond its normal working envelope. 'Restrictors for standard domestic windows are designed to withstand a pushing load of 350N: ours will work to loadings of up to 2000N,' he adds.

Primera's work at the Southern Health Trust is ongoing. The firm has installed its restrictors in more than 20 facilities at a cost of around £200,000, although Stone believes the final figure might be nearer half a million pounds. Each completion requires a Health and Safety assessment to ensure all scenarios have been considered. The final cost to the NHS to upgrade all its UK estate will run to tens of millions, but, he concludes, it's a cost they'll see as justified to prevent needless loss of life, and to avoid the crippling litigation that follows in its wake.
---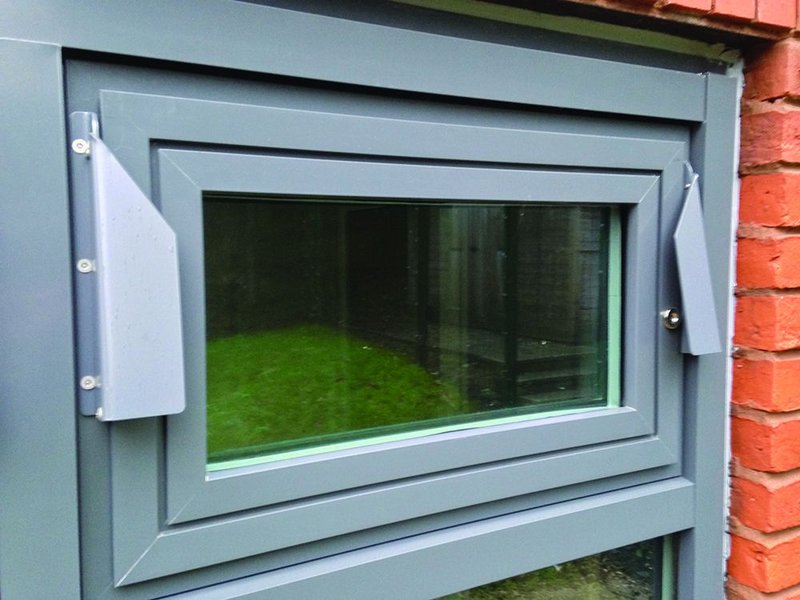 Detail of the simple restrictor installed
Primera Life

Following publication of the Appleby Report, and spotting a gap in the market for retrofitting safety ironmongery on existing NHS facilities, Technology Services set up in 2002, becoming Primera Life a few years later. The firm, which specialises in mental health facilities, has an annual turnover approaching £2m and a small team of nine sales, logistical and administrative staff working out of its Blackpool base. But this masks a bigger operation, as the firm subcontracts all its ironmongery orders to regional specialist fabricators to manufacture: the firm that does the casting has 15 employees, metal plate laser cutting employs further 25, and there are 10 spring manufacturers. Elements are brought together at the assembly plant in Willenhall, West Midlands, which employs 70 people. Primera Life is looking to expand into the dementia and care markets, the latter involving completely different approaches to ironmongery design – being more about ease of use than difficulty.
Primera Stronghold window restrictors
National guidance
Anti-ligature ironmongery is generally covered in the Door & Hardware Technical Specification TS011:2013 (B4), which addresses the safety of people who may be at risk of self-harm in special care environments. The Stronghold window restrictor meets these criteria.

Specific guidance
It also meets guidelines in Health Technical Memorandum HTM55 Windows (NHS Estates).
General rules
Where single restrictors are fitted, consideration should be given to a second restrictor/ replacement if:
> The existing is of inadequate strength for the situation
> The restrictor can be disengaged without a special tool or key
> The maximum opening exceeds 100mm
> The window is located where it could be subjected to determined physical abuse
> The window is located where patients are identified as being at risk and requiring supervision.
---