Beautifully tailored, spirited and full of deep personal commitment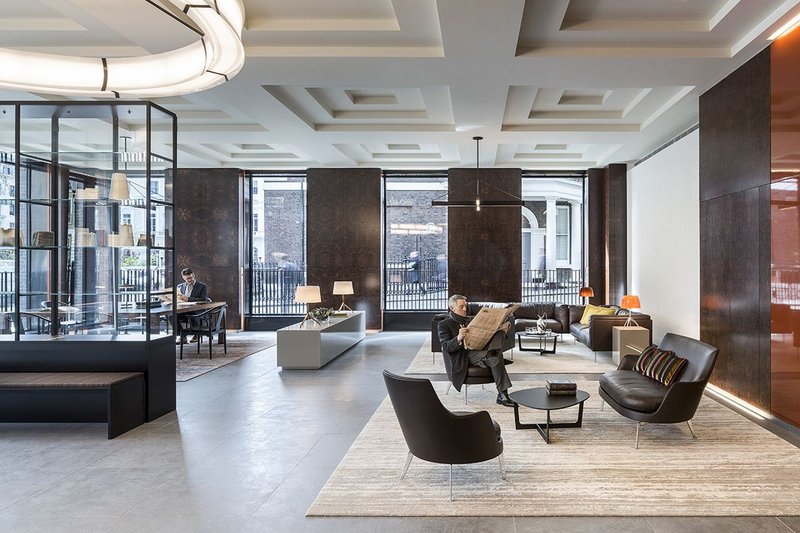 Credit: Dirk Lindner
Eric Parry Architects for Green Property
Contract value: Undisclosed
GIA: 6,085m2
This is a wonderfully crafted building that sits well within a sensitive context. The materiality is both playful yet respectful to its surroundings. The varying scales and window types are a bold, brave move that illustrate masterful skill and original thinking. There are many beautiful, subtle details, such as the windows' tilting glass and granite surrounds on the ground floor.
The complex brief and vast subterranean programme is deftly handled. The lift shaft with a backdrop of a marble wall creates a clever connection between the different floors while bringing light down the central core of the building. The entrance is intimate and hospitable with a sense of connection to the street. Again, a sense of playfulness can be seen within the space, with wicker shutters integrated into the window reveals allowing a changing relationship to the street.
This large building is beautifully tailored, spirited and full of the deep personal commitment of a sensitive architect.
See more London Commercial entries here
Back to RIBA Regional London Awards
---