Socially conscious projects were never more important, and recognition for your scheme awaits.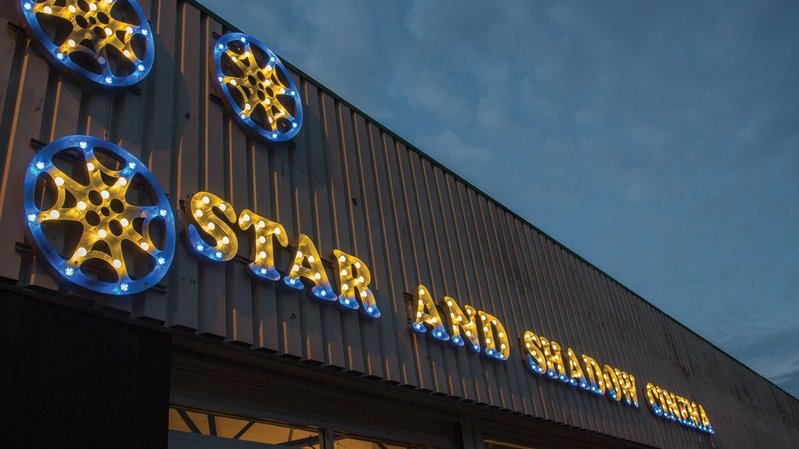 2019 MacEwen winner Star and Shadow cinema.

Credit: Arto Polus
Time is getting short to enter the RIBAJ MacEwen Awards. The deadline is 11pm Tuesday 19 November 2019. Online entry is free and straightforward, so get your projects in!
We're on the lookout for your buildings, landscapes and places which present an architecture for the common good. They should demonstrate a clear social purpose that enhances the lives of people and effectiveness of communities, or an ambitious environmental agenda, reuse and recycling buildings, or more.
Our judges await. This year they are:
Dan Kerr of Mawson Kerr Architects, Newcastle (last year's winner)
Hana Loftus of HAT Projects, Colchester
Kathy MacEwen (planner, daughter of Malcolm and Anni MacEwen after whom the award is named)
Cecilie Sachs Olsen, academic and co-curator of the 'degrowth' Oslo Architecture Triennale
Kathryn Tombling, BDP head of housing, London
Hugh Pearman, editor, RIBA Journal
It's the fifth year of the award. Named after Anni and Malcolm MacEwen, she an urban planner who pioneered a conservation-based approach to regeneration in both town and country, he a campaigning journalist and former editor of this magazine, the award was launched in 2015. We wanted it to counter what seemed like an unstoppable deluge of luxury projects that didn't act beyond the whims of private individuals and clients, as well as vested interests. Things like new schools that prioritise the high-end market housing on top rather than the pupils inside: buy-to-leave anti-urban apartment towers; overpriced retail malls; needless demolition of perfectly good buildings.
The competition shakes up construction awards themselves too: it is free to enter and unearths previously under-represented schemes and architectural practices – frequently younger ones – in the profession. Engineering-led and landscape-led projects, both urban and rural, are welcome so long as an architect is also involved. Projects can be huge or tiny.
We have had a fascinating array of winners and commended projects. We believe that a wider awareness and adoption of the 'common good' goal means there are now even more. Many emerging practices are choosing to focus on this type of rewarding work. But entries come in from established names too and can be from anywhere, of any type and any procurement method too, so surprise us!
To give you a flavour, 2019's winner was the Star and Shadow Cinema and community hub designed by MawsonKerr from a disused carpet warehouse in Shieldfield, Newcastle-upon-Tyne. Others on the roll of commended schemes included a flood alleviation and footbridge by Knight Architects with Mott MacDonald for Leeds City Council; a mission church, café and community centre by Gatti Routh Rhodes Architects on a downbeat block in Bethnal Green and a terrace of homes for downsizers by Peter Barber Architects.
Previous years we've given awards to all sorts. A reused Walter Segal building for local residents in Stockwell, youth centres, a women's centre in Birmingham, sports and leisure facilities, a village room in rural Northumberland designed and built by architecture students, a specialist care home in Matlock by Glancy Nicholls. Now is the time to put your project forward too.
RULES
Projects must be in the UK, Ireland and islands such as Man and the Channel Islands. Projects must have been broadly physically completed within the two years to 1 November 2019, and must not have been entered previously for the MacEwen Award. A phase of a longer-term project is eligible.
Anyone including clients may enter a project, but the design team must have included an architect or architecture student.
The number of awards and commendations given will be at the judges' discretion: shortlisted entries will be published on ribaj.com, culminating in the winners and commended entries appearing in the RIBA Journal February issue; those involved will be invited to a winners' celebration lunch.
Information required
Entries should be submitted online only.
Name, location and description of project (300-500 words) explaining the beneficial social impact of the scheme.
Credit list of consultants and clients.
Maximum of six images, to include photos and drawings, submitted as jpegs only.
Deadline: Tuesday 19 November 2019, 23:00