A beautiful inner world helps animate the exterior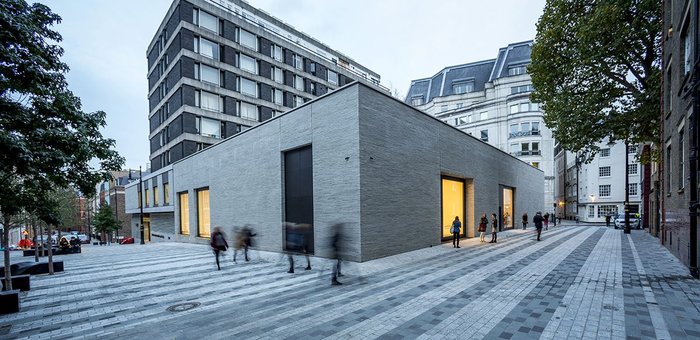 TateHindle, Caruso St John and BDP Landscape for Grosvenor Property Developments and Gagosian Gallery
Contract value: Undisclosed
GIA: 1,670m2
An uplifting place to visit, this project has rejuvenated the four streets around the Mayfair building and made a beautiful inner world which contributes to the animation of the exterior. It is a successful collaboration between two architects. TateHindle was commissioned by Grosvenor to remodel the structure and exterior of the 1960s office block, while Gagosian appointed Caruso St John to design the building's interiors.
· Credit: Hélène Binet

· Credit: Hélène Binet

· Credit: Phillip Vile

· Credit: Philip Vile
The building's envelope is brought to life with a carefully textured skin of handmade Roman bricks. This and a composition of oversized windows and doors reinvigorates the streets. Internally the gallery detailing reduces the spaces to a very pure environment of white walls, the only detail being a very advanced lighting system. The space is brought to life with a beautiful fumed, end-grain oak block floor. This care and detailing is carried through with the same rigour into the offices and service areas.
See more London Public entries here
Back to RIBA Regional London Awards
---