Minimal visual and physical impact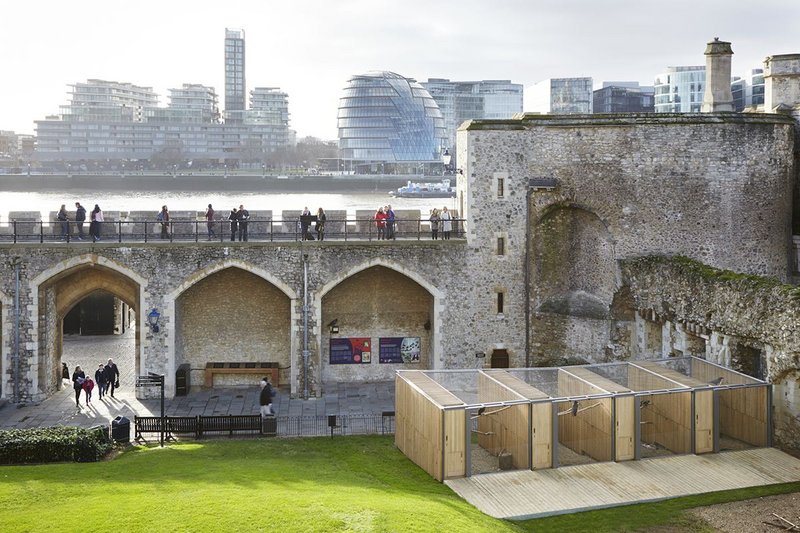 Credit: Jack Hobhouse
Llowarch Llowarch Architects for Historic Royal Palaces
Contract value: Undisclosed
GIA: 50m²
The Ravens Enclosure provides night accommodation for the Tower Ravens. To minimise its impact both visually and physically, the enclosures were designed as a free-standing structure clear of the historic fabric.
Archaeology at the site required flexible placement of foundations while materials were carefully selected for durability, low maintenance and to suit the UNESCO setting. English oak slatted structures contain the ravens' night boxes and frame the open spaces between them, against the backdrop of the White Tower.
Slatted gates adjacent to the night boxes allow enclosures to open onto one another, with tensioned stainless steel netting forming the enclosure's caging. This is woven with two types of pitch: a tight weave at the base (to ensure fox paws and snouts cannot penetrate the netting), and a wider pitch above for transparency.
The design was developed for off-site fabrication to minimise impact and duration on site.
---
See more London Public entries here
---
Back to RIBA Regional London Awards
---