A marker of quality and economic rejuvenation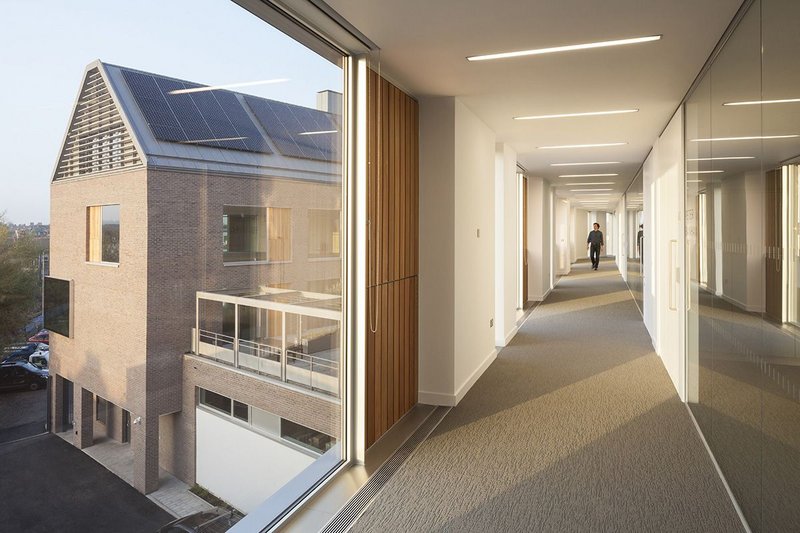 Credit: Stocale Eriksen
Allies and Morrison for Banham Group
Contract value: Undisclosed
GIA: 5017m²
Thornsett Road lies in a transitional semi industrial area of Wandsworth, a triangular site bounded by a road, the railway and the River Wandle. Banham Group's HQ is a marker of quality and economic rejuvenation in this setting.

Two 'villas' edge the site, framing a service yard, and the third edge is lined by a re-clad existing building. The project is split into two wings, unequal in length and linked at ground and first floor via a generous south facing terrace. Office accommodation is on upper floors.
Each space is functionally and carefully designed and brought together in a composition worthy of the great Victorian industrial edifices. Quality of space and materiality is remarkable for this type of building; it sends a powerful message about the Banham family's business values, its business, social agenda and products. An extra 20% space for future growth makes a statement that 'we are here to stay for another 80 years'.
---
See more London Commercial entries here
---
Back to RIBA Regional London Awards
---