A transformative work of architecture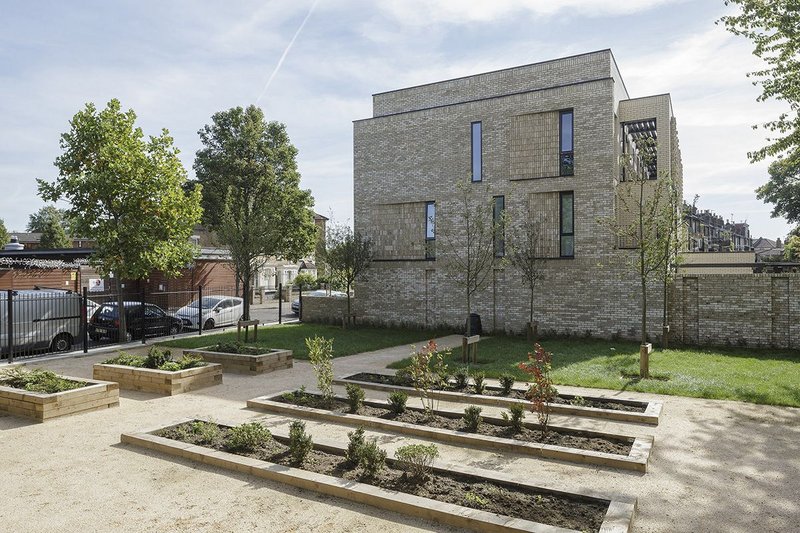 Credit: Tim Crocker
Levitt Bernstein for London Borough of Islington
Contract value: £2.7m
GIA: 1,210m2
Vaudeville Court is a timely example of what can be achieved in the context of public sector cuts and London's housing crisis. Levitt Bernstein won the Islington Housing Competition for a replicable solution for infill sites with a proposal focused on maximising amenity space and growing home produce.
The result is a well thought out, transformative work of architecture that exceeded the brief. The delight felt by the new inhabitants of the scheme is evident. The family homes are enviably spacious and light and connect well to the outside space. Both the ground floor duplex homes and two bedroom apartments above feel private but not isolated.
The scheme is designed to maximise the feeling of space and light outside as well as in and the attention to detail is pleasingly clear. Levitt Bernstein's design has a real sense of joy, from the planted roofs to the brick lattice screens to make space for future planting. Vaudeville Court is an ingenious and highly successful scheme, which will serve well as the modern typology it aimed to create.
See more London House and Housing entries here
Back to RIBA Regional London Awards
---