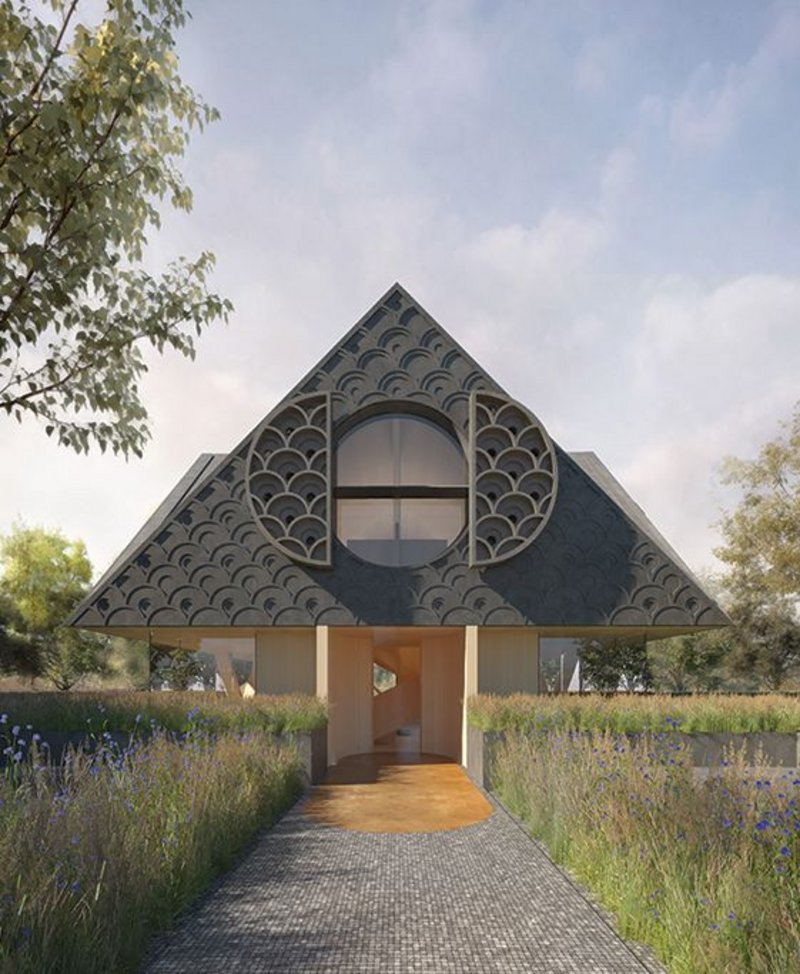 The entrance faces the principal approach to the house; each facade has a feature window.
Kenneth Fraser's design impressed the judges for the unique and striking way it reinterprets Palladian principles and vernacular styles. 'I feel it deserves commendation because it's the one which works the most with the suburban typology. It's bringing variety,' said Taro Tsuruta. Fraser draws on Rykwert's book On Adam's House in Paradise, which charts the typology of the four-square freestanding house: Dovecote House has four similar facades, arranged with an entrance facing the principal approach, and grander rooms facing the landscape.
The proportion and form of the house is recognisable yet surprising: the exterior exaggerates typical elements of the familiar code, such as overhanging eaves and picture windows. Each of the four gables are treated with subtle differences, with varying patterns and depths of incision on the pargetting; Jan-Carlos Kucharek felt that it was 'really pushing the envelope'. An unfortunate drawback, however, was a lack of emphasis on feature lintels within the aesthetic; they are obscured within the gable ends,and the supporting images render their function unclear. Yet the judges agreed that this was a well-considered, original and 'standout' entry.