Our culture section delves into architects' minds, ranging from philosophy to flights of fancy, uncovering how architecture is made. Which ideas this year struck the most chords?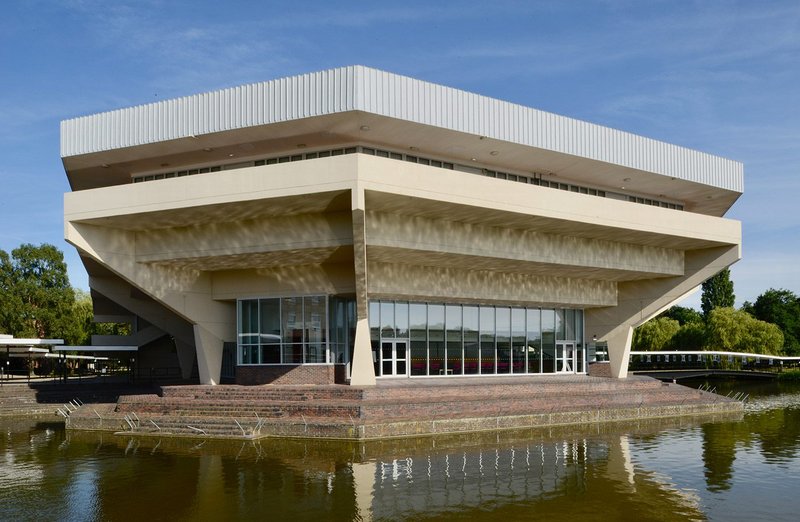 York University, Heslington, York; Robert Matthew, Johnson-Marshall & Partners.

Credit: Elain Harwood
#1: Queen Elizabeth II: a life in buildings
Published: 9 September 2022
The death of the Queen in September dominated news media for weeks and, it seems, shaped our cultural interests for a time. Historian Elain Harwood's pick of buildings opened by the Queen, exemplifying each decade of her 70-year reign, took the top spot in the Culture section. London's newly operational Elizabeth line may be named in her honour, but Stevenage new town can claim the first pub to receive an official visit by the late monarch.
The Queen: a life in buildings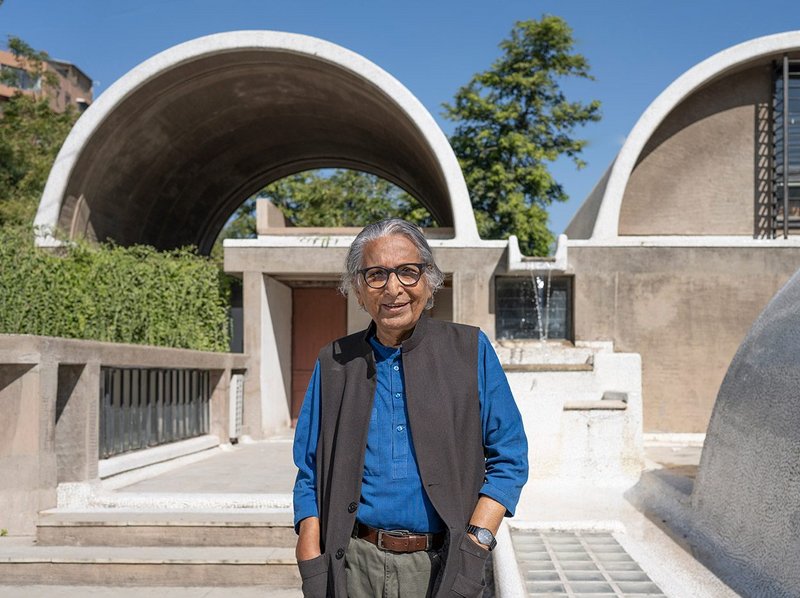 Balkrishna Doshi at his Sangath Studio, Ahmedabad.

Credit: Vinay Pajwani
#2: Royal Gold Medallist Balkrishna Doshi, man of the people
Published: 31 January 2022
Major events in the RIBA's own calendar also captured readers' interest: the presidential election in the summer, the President's Medals in December and, of course, the Royal Gold Medal presented in June. Our podcast interview with winner Balkrishna Doshi took in his studio in Sangath, the influence of Le Corbusier and the value of slow evolution in architecture.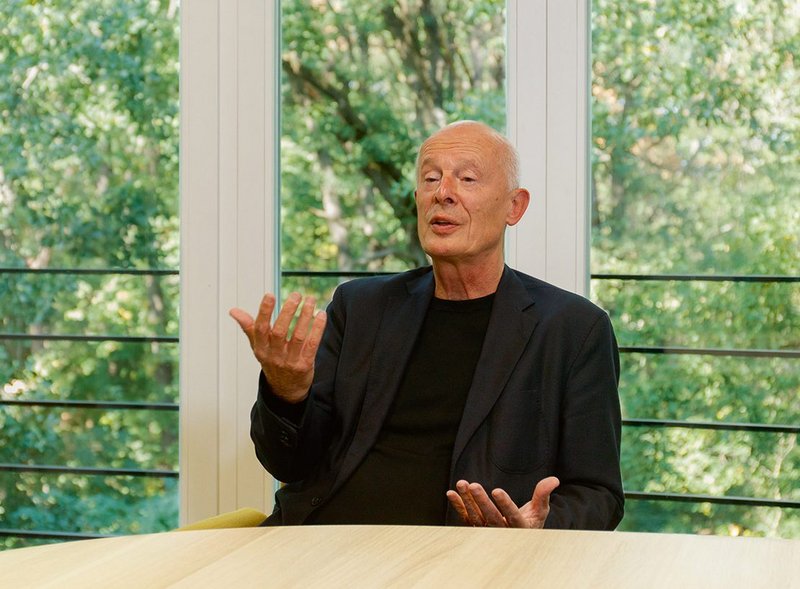 Hans Joachim Schellnhuber.

Credit: Klemens Karkow
#3: Timber construction is a silver bullet for climate change
Published: 5 September 2022
Even in a 'year of rolling polycrises', as the New Scientist has characterised 2022, the climate emergency remained top of our minds. Sustainability and the environment preoccupy many of the people we have profiled this year, from Practice Architecture – developing new bio-based construction products – to Yasmeen Lari, whose emergency shelters proved their worth in the aftermath of Pakistan's floods. Perhaps the most radical response is proposed by climate scientist and Bauhaus Earth founder Hans Joachim Schellnhuber, now trying to reverse global warming by turning the world on to timber construction.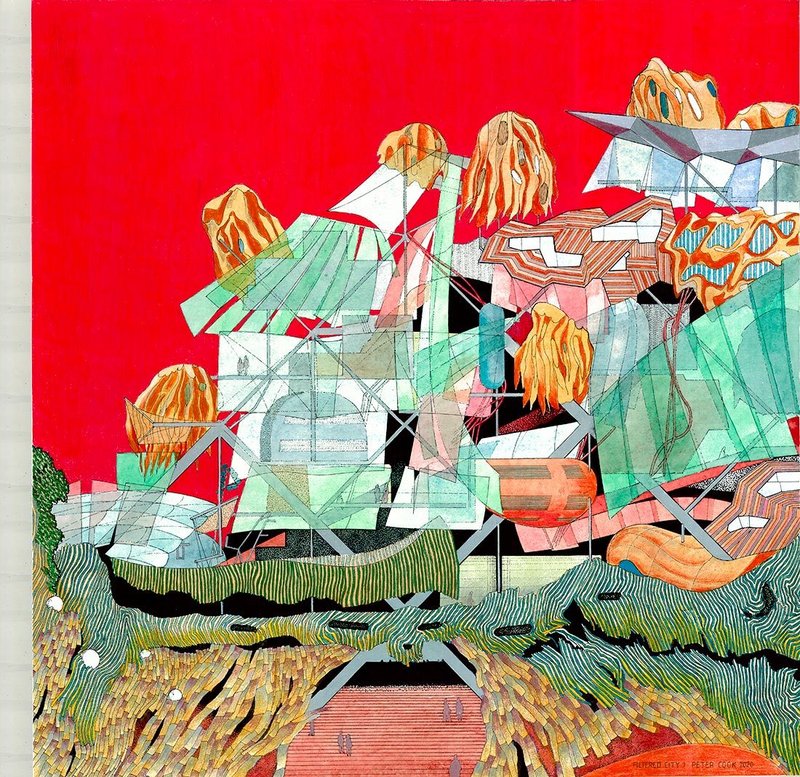 Peter Cook, Filter City, 2020 @Peter Cook. From Peter Cook – City Landscapes at the Louisiana Museum of Modern Art
#4: Radical visions: Peter Cook exhibition covers his long and influential career
Published: 4 February 2022
Exhibitions covered by RIBAJ in 2022 explored architecture and design through virtual reality, immersive soundscapes and even a 'disco-archaeological memory excavation site', but it was Archigram founder Peter Cook's colourful speculative drawings that attracted most attention. Well-known images of the Plug-In City and Instant City hung alongside new work at Denmark's Louisiana Museum, in a show intended to put a smile on visitors' faces.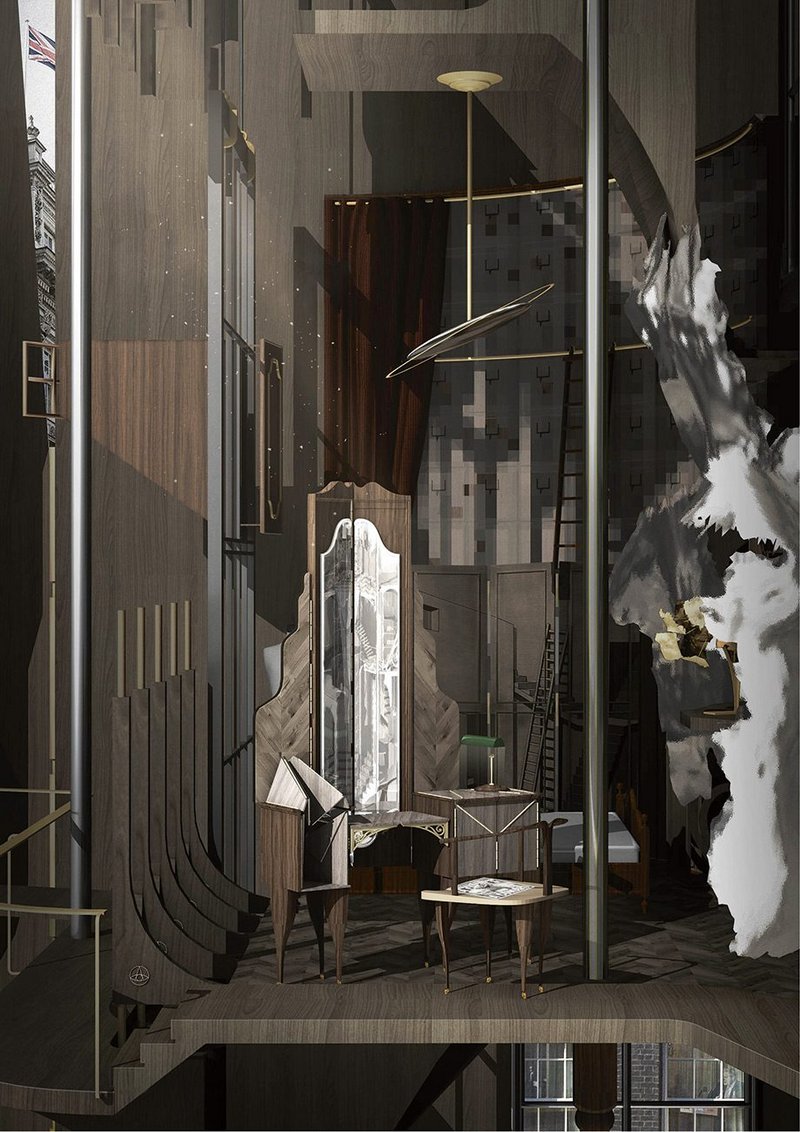 Mr Smith's Dwelling – 'The Bedroom and the Changing Room'.

Credit: Mengqiao Zhang
#5 Mengqiao Zhang translates Orwell's 1984 into architectural space
Published: 28 June 2022
Now in its seventh year, our Eye Line competition is a fascinating window on new directions in architectural drawing, and – as noted the jury – demonstrates 'breathtaking levels of skill'. Mengquiao Zhang, winner of the 2022 student prize, impressed with intricate surrealist images making architectural space from the storyline of Orwell's 1984.
Eye Line student winner – Mengqiao Zhang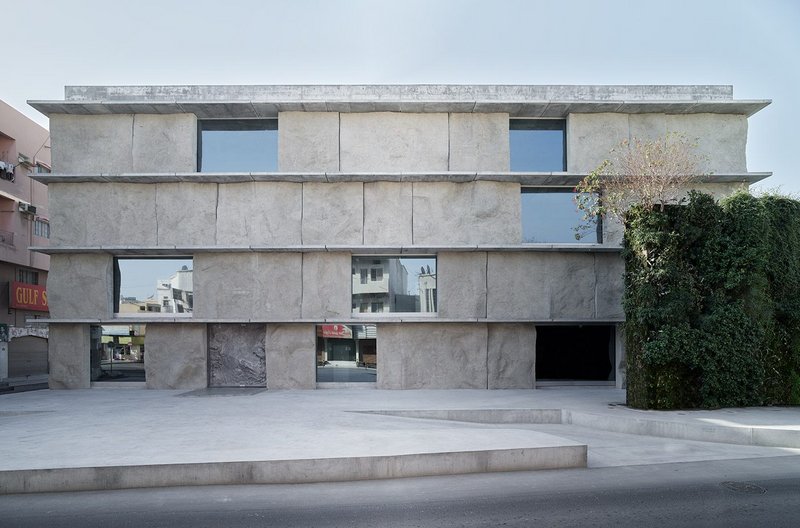 Green Corner Building.

Credit: Anne Holtrop
Evergreen culture article – the most popular archive story you kept coming back to:
Earthy mix: Anne Holtrop adapts to the Bahrain heat
Published: 18 May 2021
Readers also continued to return to pieces from years past, with a strong favourite being our 2021 profile of Anne Holtrop, the Bahrain-based Dutch architect who has beautifully crafted projects taking shape in London, Saudi Arabia and Milan. Concrete, plaster, glass and aluminium cast to resemble desert rock, mother-of-pearl, molten lava or soft pillows make materially rich buildings like no others.
Read more of the top stories of 2022: Top 5 buildings; Top 5 intelligence: Top 5 product and technical stories.