Elizabeth Line by Weston Williamson at Paddington and Ghery's housing at Battersea Power Station top the most-read buildings articles this year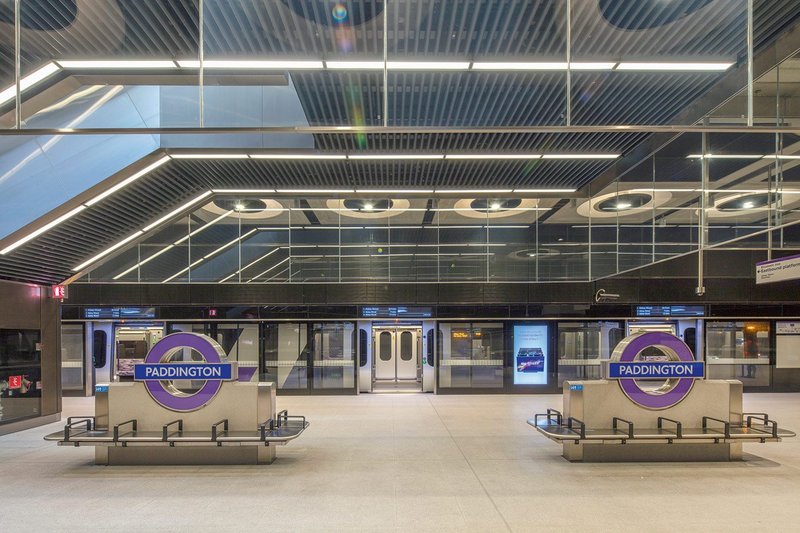 Credit: Morley von Sternberg
#1: Weston Williamson's Paddington Station shows a future for transport
Published: 12 July 2022
Paddington Station is surely London's last infrastructure enigma – this is no doubt what helped propel this article about its new Elizabeth Line Station to the most popular building story of 2022. For the visitor, Paddington has been complicated to understand for decades. Underground line entrances pop out from almost all sides and there's no obvious way in from the street. What would happen when Crossrail got added to the mix? Isabelle Priest's article explains Weston Williamson's 15-year involvement with the station; what it took to tease out decent wayfinding and circulation, prep for the new underground rail connection, as well as the design of the Elizabeth Line Station itself. And with the sky visible from the platform, what a contrast it is with the rest of the Underground. Finally – a design that helps passengers understand where they are.
The Elizabeth Line at Paddington – the direction of travel for the future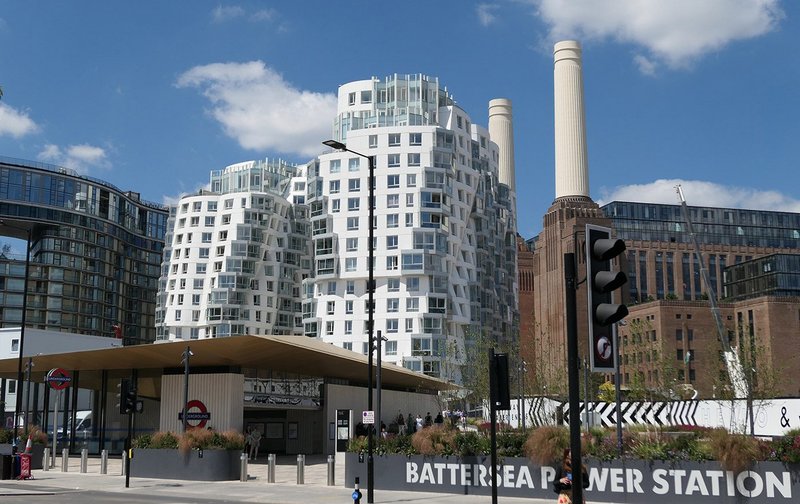 Credit: Taran Wilkhu
#2: Gehry applies sculptural approach to Battersea Power Station housing
Published: 3 August 2022
We've got used to seeing Gehry Partners projects around the world, but often as cultural projects or workplaces. Our second most popular article of the year is the American-Canadian practice's housing project Prospect Place that helped fund the redevelopment of the Battersea Power Station site. Perhaps many years after it could have been, this is Gehry's first large UK project, so while we knew what London would be getting in shape and style, as housing we weren't quite sure. Readers were keen to find out more. The result is both orthodox London developer-type housing and unorthodox – a formula that delighted and surprised writer Hugh Pearman and left him hoping for more.
Sculptural staircases, rough-sawn finishes, unexpected columns and Regency Nash at Prospect Place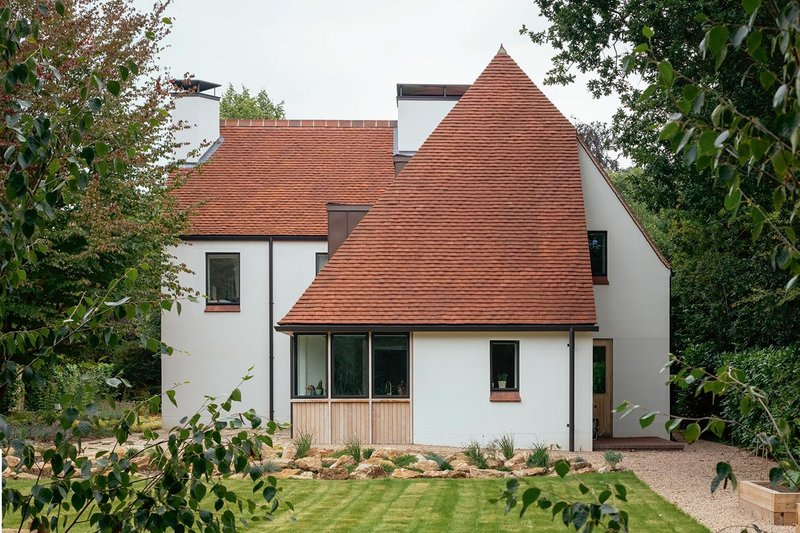 Credit: Jim Stephenson
#3: Rural Office for Architecture's change of plan makes a contextual new home
Published: 19 October 2022
'Beautiful' and 'sharp' were the two words that popped up most frequently on social media in response to Rural Office's house in Farnham, Surrey. RIBAJ's third most popular building story of 2022, the project became a newbuild house after the client commissioned the practice to refurbish and extend an interwar bungalow in a garden suburb conservation area. The conundrum about upgrading the existing and not getting the sufficient level of performance, however, tipped the project in favour of starting again. What emerged through that process is an exemplar on how to blend contemporary and craft.
Read on for modern dormers and contemporary quirkiness at Farnham House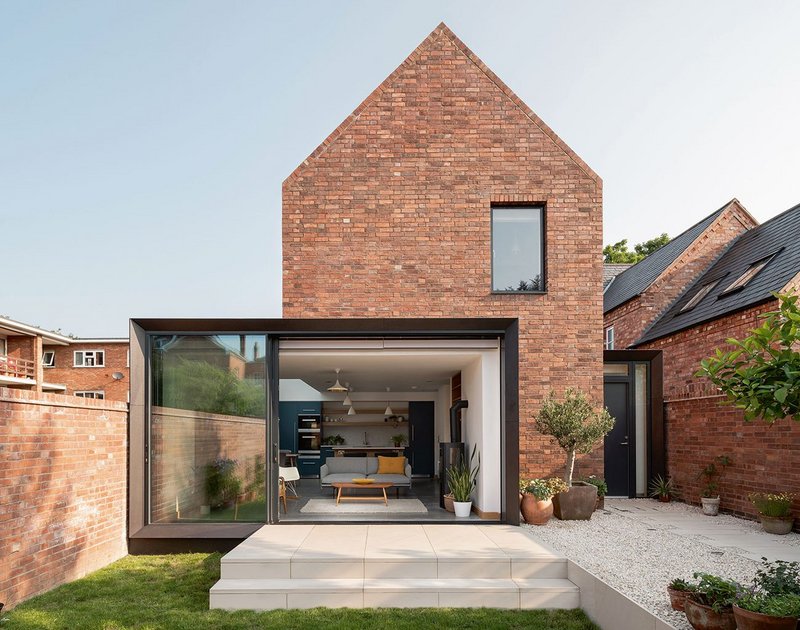 Credit: Tom Bird
#4: Mill Lodge, Leamington Spa
Published: 28 April 2022
RIBAJ's most popular story from this year's 123-strong RIBA Regional Awards, and which takes fourth among buildings overall, is emerging practice Michael Kendrick Architects' Mill Lodge in Leamington Spa. The Midlands is often a popular spot for stories – our article on nearby BPN's Ghost House was evergreen for years – so this one adds to the collection. But the private house also has several other hot topics mixed into it; it's an infill project, it's climate aware and architecturally contextual and it provides a model of independent living for older people.
The newbuild infill one-bedroom home inspired by local coach houses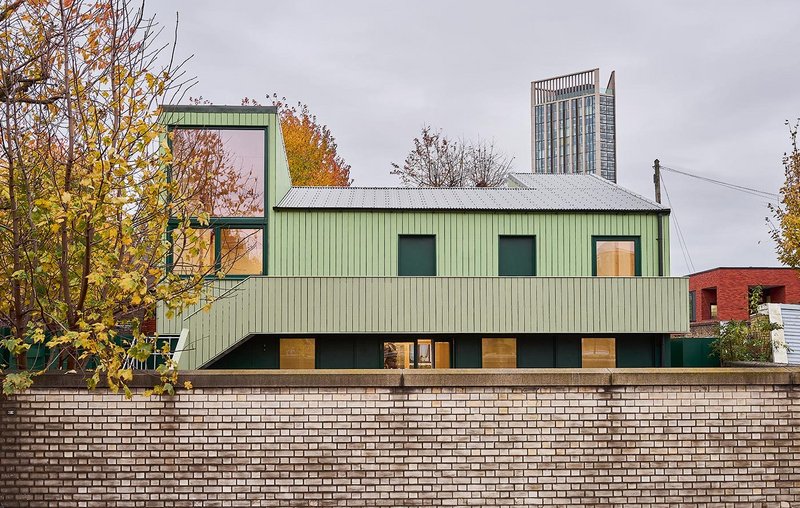 Credit: Mike Massaro
#5: How IF_DO's The Hithe restores a local sense of strength
Published: 1 March 2022
Lastly, squeaking into the top five building everyone read in 2022 is IF_DO's The Hithe shared workspace in Rotherhithe, south east London. The topic here is portable, demountable buildings that can operate on sites in the medium term. It hasn't quite reached the holy grail of going off grid completely but that's what this building for Meanwhile Space is able to teach the next one. For now, think timber cladding, glulam beams, structural insulated panels and plastic cable conduits, yet still uplifting.
How nevertheless making The Hithe demountable did 'zap' the slack in the budget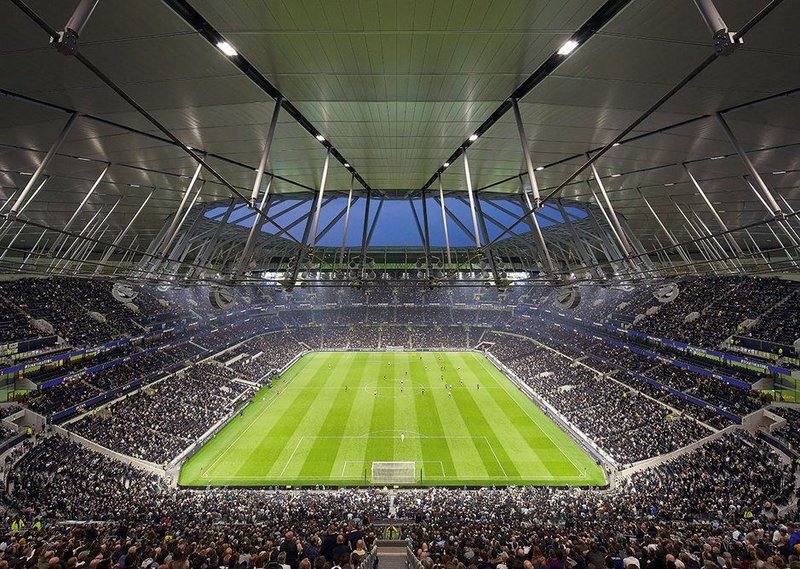 Credit: Hufton + Crow
Evergreen building article 2022 – the most popular archive article that you kept coming back to again and again:
Spurs' stadium roof is on top of its game
Published: 12 July 2019
This story has been popular since it was published three years ago, no doubt with Tottenham Hotspurs fans eager to find out more about the club's swish cauldron-like stadium. But the article received a major boost on 18 February this year when the building's roof, the focus of this article, became the subject of national news during Storm Eunice. Part of the winter storm season, Eunice battered the south and east of England, including London, over two days, and caused the stadium's roof to pulsate in the wind as if it might lift off completely and be carried away. It didn't fortunately. Its cable-net roof was deliberately 'designed to compensate for large movements', according to its engineer Schlaich Bergermann Partner. The O2 Arena, south of the river Thames, wasn't so lucky however, as sections of its covering were shredded by the 122mph winds.
How is Tottenham Hotspur stadium's roof designed to survive? Read on here
Read more of the top stories of 2022: Top 5 intelligence: Top 5 culture stories; Top 5 product and technical stories