It's been a long wait to get to the RIBA National Awards, but well worth it to see this comprehensive display of architects' skills. They throw up some interesting issues too, finds Eleanor Young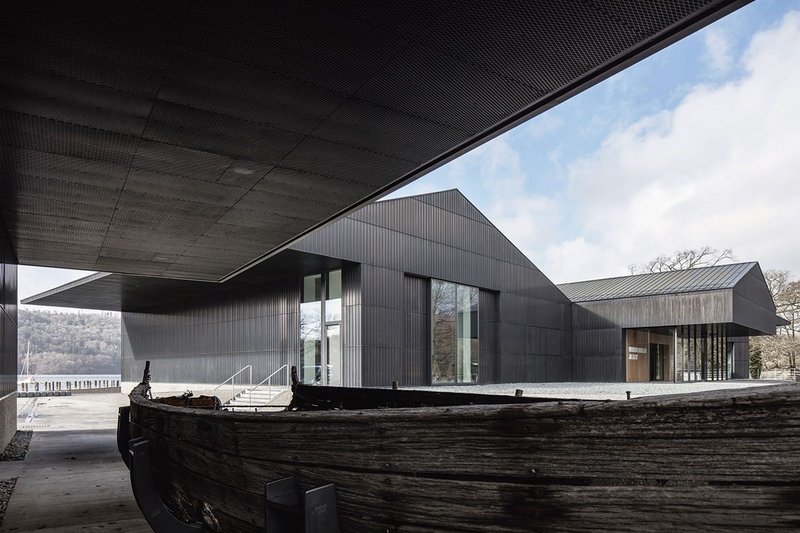 'A compelling composition of vernacular forms': Carmody Groarke's Windemere Jetty Museum.

Credit: Christian Richters
RIBA Awards have been disrupted more than most by Covid-19. The extensive judging process relies on a series of visits at different stages as buildings are considered for first Regional, then National, Awards – and ultimately for the RIBA Stirling Prize. Finally this summer a window appeared, when visits looked lower risk and the judges scrambled into action to visit the architectural riches that were entered into this annual competition. The 145 Regional Award winners were published through August into early September, and here we reveal the 54 winners of the National Awards.
There has always been a huge interest in the awards. Last year, with just the shortlists to look at, our Best on Show poll poll of this hugely diverse bunch of buildings attracted thousands of votes from readers and those who used and loved those buildings. As we get closer to the Stirling the bookmakers will open betting on a winner. Clients turn to the RIBA Awards to find architects who have been recognised by their peers. And, of course, the buildings are a barometer of architecture in our time.

RIBA National Award winners 2021 analytics
This bunch was born out of the Brexit vote. The projects were probably conceived in the run up to it and completed in deep uncertainty as the government blundered its way towards leaving the EU. It is hard to remember now, but there was a burst of construction orders after the vote, despite the uncertainty – though they seem to say more about domestic politics, government spending priorities and the economy.
This year we can continue to celebrate social housing – after the success of Norwich's Goldsmith Street as Stirling Prize winner in 2019. Seven made it onto the national awards list, three from local authorities (more were celebrated in the Regional Awards). It is noticeable the average cost per m² on award winning housing projects is a mere £2,877/m², radically below that of any other typology.
There is a shift from the centre to the periphery in the culture projects recognised in the National Awards – with the exception of David Chipperfield Architects' Royal Academy of Arts. Instead there is an encouraging diversity of smaller scale and rural culture projects, including a dramatic footbridge for Tintagel Castle, Adam Richards Architects' delicious work at Walmer Castle and the cluster of low volumes that is Carmody Groarke's Windemere Jetty Museum. In Scotland two schemes are recognised at either end of the scale; Aberdeen Art Gallery and the Egg Shed on Loch Gilp.
What is noticeable is regions that did not spawn any national winner this year, with Northern Ireland, East Midlands and Yorkshire all missing out and Wales and the North East recognised for just one project each.
Education throws up a mixed picture. The under-investment in state school buildings perhaps shows in the fact that none made it through to rival four private school projects at the National Awards. Jo Bacon, Allies and Morrison partner and current chair of awards at the RIBA admits to disappointment that no state schools are recognised. 'It would be terrific if all schools were able invest in their future,' she says. 'Architecture is important in making a setting for people's education.'
However, universities continued to commission ambitiously, with most National Award winners coming from Russell Group establishments. But two of the most interesting projects were for universities with roots in more vocational teaching: Bath Spa University's Schools of Art and Design – repurposed from by Grimshaw from a factory it had originally designed – and the dramatic spatial plays of Kingston University London's Town House by RIBA Royal Gold Medallists Grafton Architects. Bennetts Associates, whose Royal College of Pathologists graces our cover this month, secured three awards, more than any other practice, with two of them in education.
The year's wait on judging, enforced by the pandemic, has been put to good use to shift the RIBA Awards to a stronger consideration of the building in use. Bacon has already seen the impact with clients of this year's winners: 'Good projects are demonstrating flexibility and robustness, feedback from clients shows very positive enjoyment of their buildings.' To be eligible for entry this year projects need a minimum of a year's use, which should allow buildings to prove their sustainability in reduced energy and water use, in line with RIBA 2030 Climate Challenge targets. 'And you can't blame things on the defects list,' adds Bacon wryly.
This year the projects were graded by sustainability with the aid of two environmental engineers, and a traffic light system helped judges come to their final decisions. More than half were rated good practice, best practice or beyond that ('typical' was meeting current building regulations). 'Since some projects were commissioned maybe 10 years ago that really shows a shift in clients toward better than building regulations,' says Bacon. There are also good examples of refurbished buildings, re-using industrial infrastructure as a home and for teaching and workshops.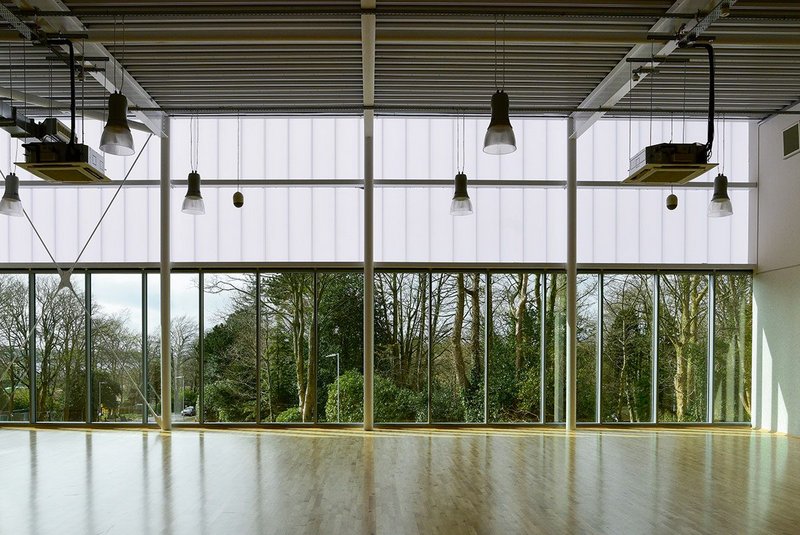 'The UK's first fully inclusive residential sport facility,' Reiach and Hall Architects' sportscotland National Centre Inverclyde.

Credit: Reiach and Hall Architects
Bacon also hints at what we might see on the Stirling shortlist, which is announced on 16 September. The typology will be 'varied', it won't be a lot of expensive buildings 'though they may look like that' and 'most will be out of London'. After that we look forward to the next round: submit your buildings by this December.
---
To see the awards in full go to ribaj.com/riba-awards