Judging the MacEwen Awards brings out as clearly as anything can what a difference architects can make to our everyday world. This year's topical issues reinforce that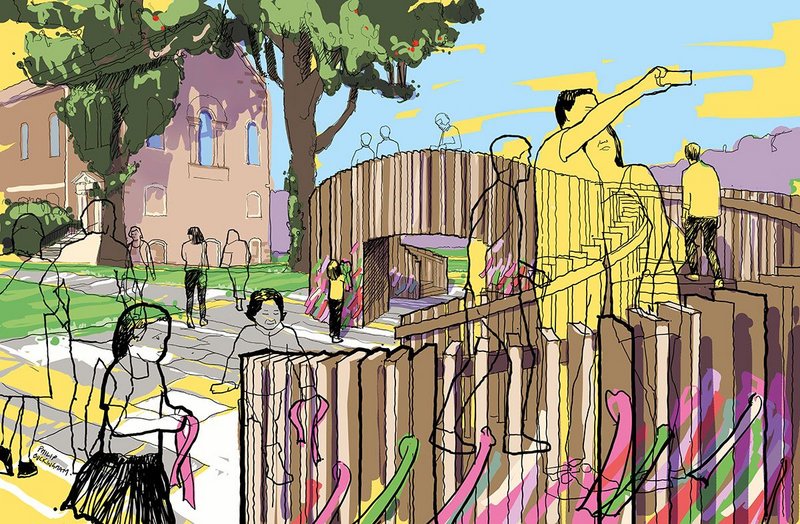 The New Generation Clerkenwell Pavilion by Scale Rule gave less privileged teenagers a chance to dip their toe into architecture.

Credit: Philip Buckingham
This year the process of judging the RIBA Journal's MacEwen Award revealed the importance of the little things in life and the role of architects in tipping a serviceable environment into something joyful and sociable. The MacEwen Award was set up to focus attention on 'architecture for the common good', solving problems and building a better place not just a building. It celebrates the sort of things that many practitioners will have been drawn to at architecture school but can sometimes forget in the deadlines and compromises of getting a building on to site.
The inaugural MacEwen Award was won by the Oasis Children's Venture in Stockwell, London, which worked with 100 volunteers to re-use a Segal-method building that was due to be demolished. Last year Ayre Chamberlain Gaunt's youth centre in Tadley won, its work with an exuberant youth panel paying off in a building both quirky and grand.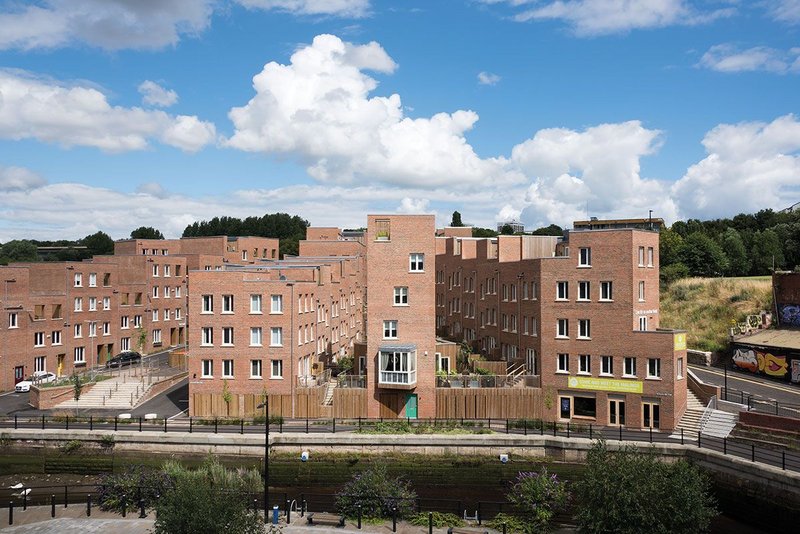 The Malings, by Ash Sakula, made it to the longlist.

Credit: Jill Tate
For 2018's award the judges examined buildings on the same criteria, looking for benefits to wider society.
On the judging panel were architect Russell Curtis of RCKa, which was shortlisted for its work in south east London in 2016; Soraya Khan of Stirling Prize-shortlisted architect Theis + Khan, which has also done much work with faith groups; Anna Keay, director of the Landmark Trust which rescues old buildings, most notably Astley Castle which won the Stirling Prize for its work by Witherford Watson Mann; Kathy MacEwen, planner and daughter of Malcolm and Anni MacEwen after whom the award is named; and RIBA Journal editor Hugh Pearman.
We gathered in a room under the lofty roof of an old brewery, now the office of Mac­Ewen supporter BDP. The entries were soon whittled down to a longlist of 24 and more slowly a shortlist of 12 emerged as the judges debated what might really be a common good. If the UK is in a housing crisis and London also in an affordability crisis, did the redevelopment of a fifties block into more and better homes by the one time leaseholders push Peter Barber's Hafer Road up into the shortlist? Does keeping families in the area, ensuring a continued social mix, do enough for wider society? It was decided not. Other housing projects, such as The Malings, also fell by the wayside at this point, when the pressure was on this Ouseburn regeneration in Newcastle by Ash Sakula, and its invitation to sociability couldn't quite compete with helping some of the most vulnerable in society.
It was encouraging to see a continuation of excellent design in community projects from previous years' winners, some of the cluster of community buildings were particularly noticeable for the assurance of their architecture – the Belarusian Memorial Chapel, London, by Spheron Architects, Phoenix Garden in central London designed by Office Sian and Acanthus Clews' Warwick Hall Community Centre, Burford – all from practices with young principals. And each had its own outreach mission which made them strong candidates on the shortlist.
Throughout, the judges were interested in the legacy of projects and the extra impact they might have. So Morden's Retail Gateway might be one of a number of high street tidy ups in recent years but Jan Kattein's work in turning this into guidance for the borough means it is not just that parade of shops that will benefit. In a very different way Scale Rule's Next Generation Design Pavilion was the culmination of a far wider process of exposing secondary school pupils to the excitement and challenges of architecture and engineering, and went straight on the shortlist.
The prominence of projects for the elderly highlights an issue of our times: through independent living to care home in a converted chocolate factory and music therapy for those with dementia right through to Meadow View care home in Derbyshire, designed by Glancy Nicholls, that takes full advantage of the site to give residents and visitors a fulfilling and light-filled life of self-respect.
The winning and commended schemes – including Meadow View care home and Scale Rule – show more clearly than most where architects can bring a joy to everyday lives. Through sometimes tricky projects, with hard work and commitment often over many years, they deal with issues around regeneration, safety, education and protection. They are not revolutionary but they are making the world a better place in many small ways.
---
2018 longlist
Community endeavours
Belarusian Memorial Chapel, London by Spheron Architects
Frome Town Hall, Somerset by NVB Architects
New Wortley Community Centre, Leeds by Project Office @ Leeds Beckett University
Phoenix Garden, London by Office Sian Architecture + Design
Warwick Hall Community Centre, Burford by Acanthus Clews
Education initiatives
Belvue School, Northolt by Studio Weave
Link primary school, Croydon by DSDHA
Next Generation Design Pavilion, Clerkenwell, London by Scale Rule
Sunbeams Music Centre, Penrith by MawsonKerr
Vauxhall City Farm, Lambeth, London by Base Associates
New approaches to housing
Chapter House, Lichfield by Proctor and Matthews
Hafer Road, Wandsworth, London by Peter Barber Architects
The Malings, Newcastle by Ash Sakula
Support structures
Chocolate Works care village, York by NORR
Dawn House, Birmingham by APEC Architects
Meadow View care home, Matlock by Glancy Nicholls Architects
YMCA, North Tyneside by Grace Choi Architects
Urban and rural revitalisation
Blue House Yard, Wood Green, London by Jan Kattein Architects
Milford on Sea Beach Huts, Hampshire by Snug Architects
Morden Retail Gateway, Morden, London by Jan Kattein Architects
Sill Landscape Centre, Hexham by JDDK Architects
Arts regeneration
Dunfermline Carnegie Library by Richard Murphy Architects
Garden Museum, Lambeth, London by Dow Jones Architects
Square Chapel, Halifax by Evans Vettori