A blank canvas met judges for our first MacEwen Award, who had difficult decisions to make about both entries and criteria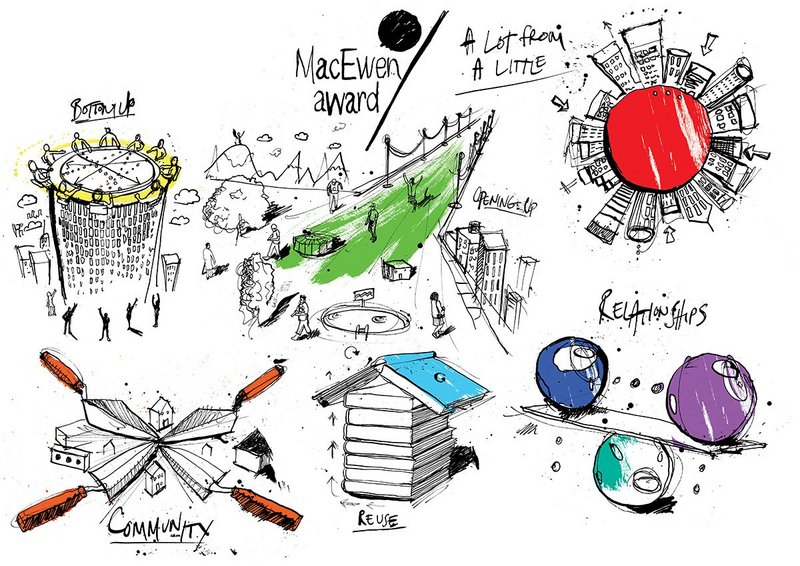 Separately the words 'common' and 'good' provoke caution: the necessity to find/agree and represent on behalf of a majority, and the evaluation of values and worth. Put together in relation to architecture, though, and the words inspire a certain panic.
What constitutes a common good? How can it be assessed? What is the method? Is it about the building, process or the client – or all of it, and being successful in use?
The RIBAJ MacEwen Awards' inaugural judges have played a pivotal role in shaping the framework for the judging method and criteria, as well as settling what the MacEwen Award is and what comes out at the end. They are: RIBAJ editor Hugh Pearman; Matthew Taylor, chief executive of the Royal Society for the encouragement of Arts, Manufactures and Commerce (RSA) and former Labour Party advisor; housing development specialist Claire Bennie; and architects Amanda Levete, founder of AL_A, and Steve Martin, associate partner at RSHP.
Needless to say, the mystery behind what constitutes the common good kicked off the judging day, with the first 15 minutes spent intensely, but loosely, interrogating its meaning through a developing, increasing consensual, understanding of criteria.
Pearman explained: 'I didn't want this to be a tick box exercise because hunch and instinct play a strong part in these things.'
With the story of Malcolm and Anni MacEwen in mind, what became clear throughout the session was that the award should be firmly rooted in problem-solving core issues facing the UK, including housing, isolation, education, religion and lack of opportunity. And that while the projects didn't need to meet specific goals, they had to meet more than one aspect considered for the common good – 'going beyond what it is' and working hard financially to do so. Aesthetics also had a role.
A major concern was who should get the credit for the award – the architect, practice or client? The practice alone presented the problem that it may not have too much control over who commissions it. But to acknowledge everyone involved it was decided to credit the project, rather than any part of the team.
On the day, the judges' job was to whittle down the RIBAJ's internal 39-strong longlist, selected from the original 87 entries. Running through each scheme one by one with the help of a Powerpoint presentation, the panel aimed to find an overall winner, perhaps a runner up and some commendations.
'In a sense we are not trying to say these projects are winners, and the rest are worthless. We could have more or fewer. It's up to us whether we rank them,' explained Pearman.
Judges were welcome to provide extraneous knowledge and were invited to champion projects. In a tough process, it was possible for one judge to veto a project on strong grounds; objections to broad stylistic failings perhaps, or poor connections of a community-specific housing scheme to a wider urban area.
In the end, the most approved projects naturally amounted to 11, which became this year's shortlist, while projects in the 'maybe' category were given another round of debate through which to squeeze in. This created the final 13, from which the winner and commendations, were selected from the shortlist on the basis of the most popular vote in a secret ballot. This year's winner was undisputed.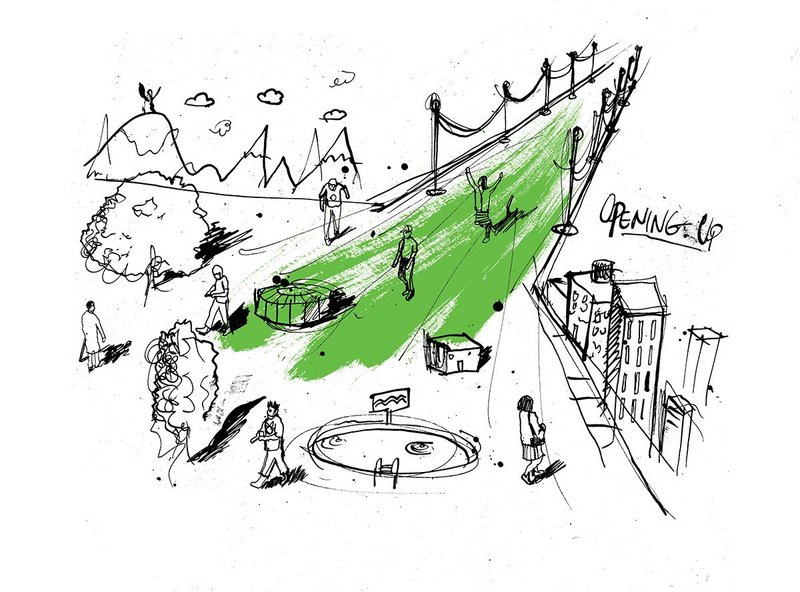 The categories which emerged from this year's longlist ranged from 'inclusive housing' and 'social enterprise' to 'alternative working' and 'rural initiatives'. And during the discussion, themes by which to identify a building serving the common good became apparent. Some schemes had one or two of these aspects, while the winner was judged to have them all.
Not selling out
A visionary and sensitive client was inevitably at the head of many of MacEwen entries. The type and context of a development was considered, alongside the potential the client may have had to make a larger profit. For example, on Deborah House in Hackney, designed by Sarah Wigglesworth Architects, Bennie suggested: 'That there is one key condition here – that the building owner didn't sell out to the private market. Instead it chose to keep a place for artists, when it could have chosen something else.'
Opening up
Making space and facilities accessible to the public and/or a wider group of people than had previously been the case was another strong theme in the shortlisted projects. At the Employment Academy by Peter Barber disparate communities were brought together for the first time, while new landscapes to roam and enjoy were opened up at the Welsh Water Visitor and Watersports Centre, and public spaces were provided at King's Cross. JW3's core intent of a Jewish facility that is throwing open its doors to other people was also considered very important.
'We are not trying to say these projects are winners, and the rest are worthless. We could have more, we could have less'
Consultation
Community-led and involved projects played a big part in the judging. Projects needed to have more than a straight-forward commissioning process, incorporating extensive public consultation and community engagement during the development and design stages. TNG was particularly noted for involving young people in its discussion, as was Kielder Testing Ground for asking local people what they wanted for their area.
Reuse
The only strictly sustainability-conscious category – buildings that included reused elements in the design through upcycling – were given additional credit. Maggie's Merseyside stood out in this respect for reusing a previous temporary building for the London Dresser to make another.
Volunteer and community programmes
Buildings and construction as an educational tool for local people was another community-involving aspect considered to be for the common good. At Oasis, this meant getting local people to do some of the physical work through training opportunities to learn new skills, while Lancaster Cohousing included a gradual process of involving people to understand the production of the built environment. Wilton's Music Hall, Good Food Matters, and Walpole Park and The Rickyard continued this into volunteer and community programmes while in use.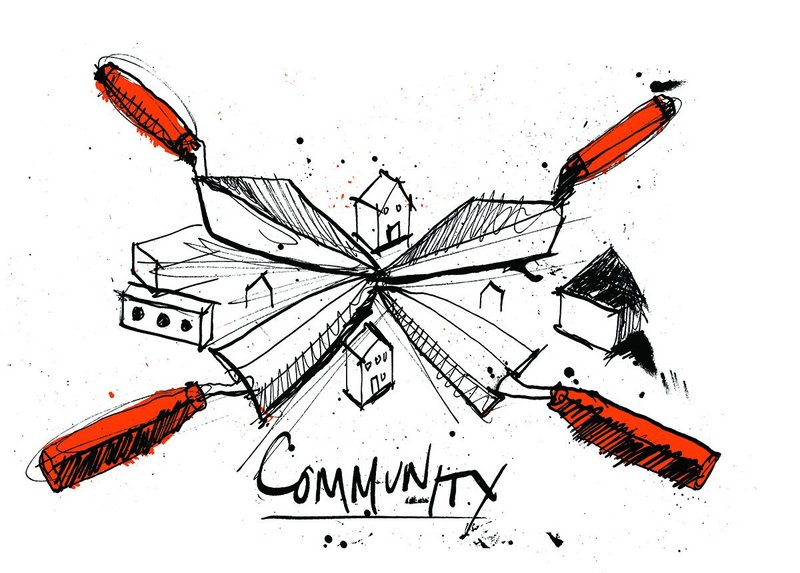 Making a lot with little
Total cost was a make-or-break issue between entries reaching the shortlist or not. Where projects were considered to be similar, it came down to value for money – doing more with less. These matters were most apparent among outdoor youth and community play/sports areas and between high street renewal programmes; pitching the North Park Hub at the Queen Elizabeth Olympic Park against Charterhouse Road Club and Viking Way, or Better Barkingside against Croydon South End High Street Regeneration.
Longstanding relationships
To counter criticisms of architects being hired and fired from projects, projects with longstanding relationships – some as many as 10 years – between the architect and client were particularly commended. On Westborough Primary School by Cotterell and Vermeulen Architecture, Taylor said: 'The virtue of this scheme is the long-term relationship the architect has with the school. This is highly commendable because one of the charges which could be laid against the profession is the coming in and out of architects. Imagine if every school had this kind of relationship with an architect. It is a very nice principle.'
---